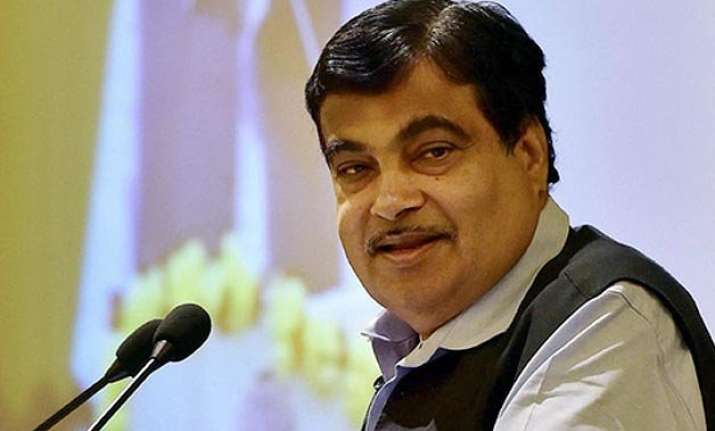 Mumbai: Amidst the ongoing fracas over the land acquisition bill, Union Minister Nitin Gadkari today met Shiv Sena President Uddhav Thackeray to urge him to support the Centre over the contentious bill.
Thackeray, who has been strongly advocating the cause of farmers, has termed the bill as "anti-farmers" and had on Wednesday asked his party workers to propagate the "ill-effects" of the proposed law in its current format among farmers.
While addressing a gathering today on the occasion of 'Marathi Day', Thackeray alleged that the BJP-led government is only making helpless farmers poorer with this bill.
"There is so much barren land where nothing is grown. Show us what development have you done there. Tell us how much lands have you taken for development and actually initiated development projects thereon. This bill is only about forcibly taking away lands in the name of development and making people poorer," Thackeray said.
Gadkari, on the other hand, while speaking to reporters in Mumbai said that land reforms will help in curbing farmers suicides and that he would hold talks with Thackeray, social activist Anna Hazare and NCP President Sharad Pawar to explain how will the reforms help farmers.
"I am willing to hold talks with Uddhav Thackeray and place the facts. I am also going to talk with Sharad Pawar. There are some apprehensions which when explained would clear the air. I am confident of this Act being passed as it is not against farmers. It will on the contrary help farmers and the rural India," Gadkar said earlier today.
Sena leader Gajanan Kirtikar said that his party is willing to consider supporting the bill only if the government is ready to make the necessary amendments.
"We welcome Gadkari's initiative of coming over to meet Uddhavji. We are ready to talk this issue out with him and if required support the bill. But the government has to adhere to some modifications in the bill," Kirtikar said.
"Firstly they have to make a provision that if the land that is taken from the farmers is not used for development purpose within five years, it needs to be returned to the farmers. Also, the compensation the government is providing is not adequate. It needs to be increased," he added.