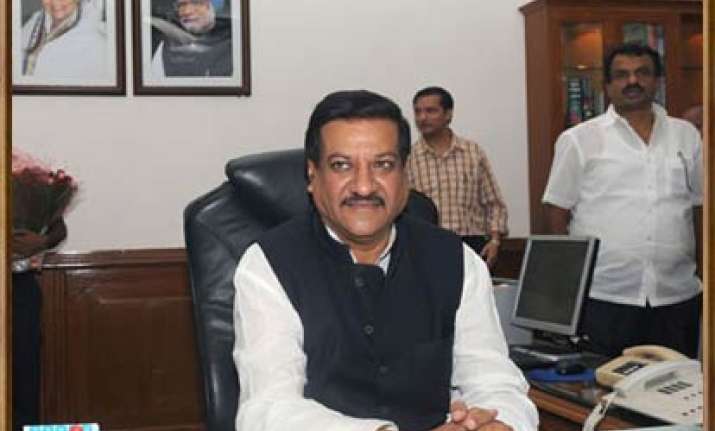 Mumbai, Nov 11 (PTI) New Maharashtra Chief Minister Prithviraj Chavan, who took charge in the shadow of raging Adarsh housing society scam in the state, today parried questions related to the issue at his first press meet and pleaded to wait for the inquiry to get over in the case."An inquiry has been ordered into the matter so it is not correct to speak now," he told reporters at Mantralaya (state secretariat) after taking oath at Raj Bhavan.
Chavan was replying to a query on whether action would be taken against bureaucrats involved in the scam, in which rules were allegedly bent to allot flats, built in name of Kargil war widows, to civil servants, politicians' kin and top defence officers.
"The decision to take action against officials can be taken only after the completion of the inquiry," said Chavan, who took charge from Ashok Chavan who resigned over his alleged role in the housing scam.
On expansion of his Cabinet, the Chief Minister said he would discuss it with senior Congress leaders in the next 2-3 days and go to Delhi for final approval.
Assuring transparent administration in the state, the technocrat-turned Congress politician said there are some key issues that need urgent attention, while others require long-term planning.
"I see a huge disparity in the society. Some people are millionaire, while others are grappling with malnutrition. Everyone should get education, employment and a house, and that is the challenge for the Government," Chavan said.
Recalling 26/11 terror attacks on Mumbai, the former Union Minister said the menace of terrorism is far from over.New Deputy Chief Minister Ajit Pawar, who was accompanying Chavan, said his long experience in Maharashtra politics would be useful in tackling the issues.PTI