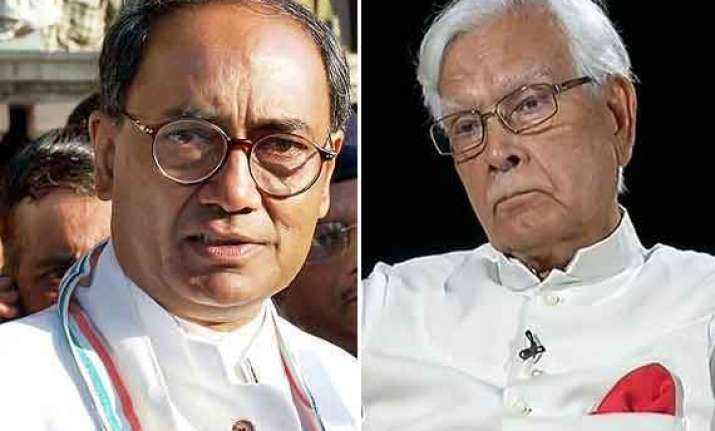 New Delhi: Congress general secretary Digvijay Singh has accused Natwar Singh of trying to promote his son Jagat Singh,  a BJP MLA in Rajasthan, through his book "One Life is not enough: An autobiography".
Questioning the logic behind Natwar  Singh's revelation of Rahul Gandhi having forced her mother Sonia Gandhi to withdraw her candidature for  PM post in 2004, Digvijay Singh  told a news channel,  " It doesn't matter whether Sonia Gandhi listened to her son or the MPs; what matters is she didn't become the PM when she could have."
Digvijay went on to say that the disclosure made by the former Congressman would not put him in a good light and that he has made all these allegations to bolster the career of his son jagat Singh who is a BJP MLA in Rajasthan.
"Natwar Singh's allegations don't put him in a good light. His son is a BJP MLA; he has been across many parties; that point has to be borne in mind. It is possible that he is saying all this to create a platform for his son," added Digvijay Singh.
Natwar Singh in an interview on a news channel over his forthcoming book "One Life is not enough: An autobiography" had alleged that Congress president Sonia Gandhi did not become prime minister in May 2004 because her son Rahul Gandhi did not want her to take up the responsibility as he was afraid that she would be killed like his father Rajiv Gandhi.