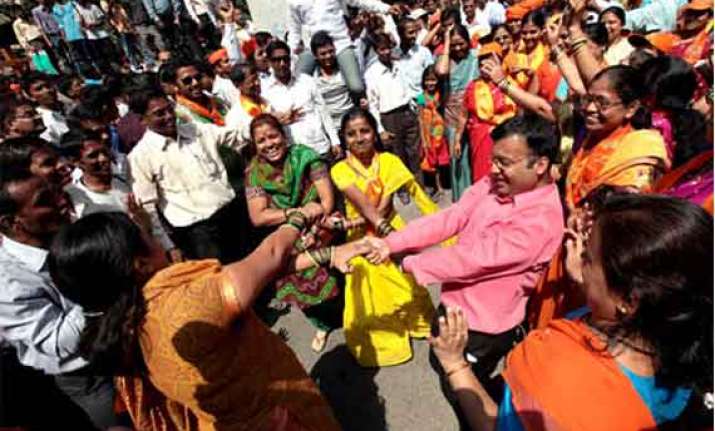 Mumbai: The BJP-Shiv Sena is poised to make a clean sweep of Mumbai's six Lok Sabha seats, as per Friday's vote count trends.
In Mumbai South constituency, Congress candidate Murli Deora was trailing by over 60,000 votes to his nearest Shiv Sena rival Arvind Sawant.
Former union minister and AICC general secretary Gurudas Kamat was trailing by over 36,000 of votes behind his rival Shiv Sena nominee Gajanan Kirtikar in Mumbai North-West.
In Mumbai North-Central, Congress's Priya Dutt was trailing by around 60,000 votes behind Bharatiya Janata Party's Poonam Mahajan, niece of BJP leader Gopinath Munde and daughter of former party strongman, the late Pramod Mahajan.
And in Mumbai North, Congress's Sanjay Nirupam was trailing by over a lakh votes behind his BJP rival Gopal Shetty.