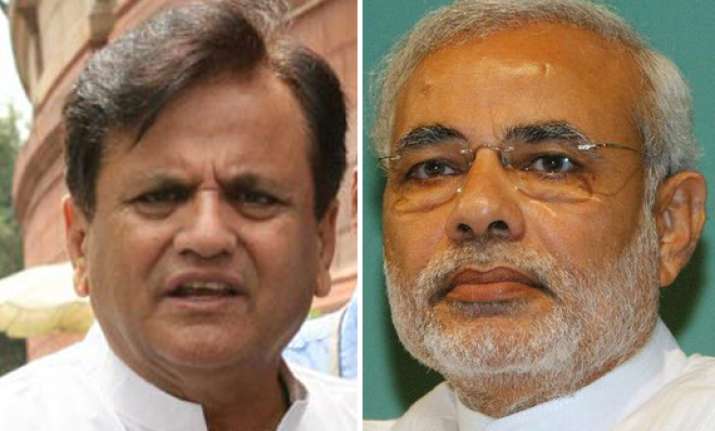 Ahmedabad, Dec 3:  Congress today accused Gujarat Chief Minister Narendra Modi of dragging the name of Ahmed Patel into electioneering ahead of Gujarat Assembly polls because he "wanted to play the communal card".
Modi has said during his campaign that Congress wants to make Ahmed Patel, the political secretary to Congress chief Sonia Gandhi, the chief minister of the state.
"They never had the issue of development in 2002 and 2007 (elections). Everyone knows what issues they fought on... In 2012 they do not have any issue which can divide the society, or stoke passions. So now the history repeats in 2012 -- they are trying to rake up...Ahmed 'Mia' Patel (issue)", Congress poll committee chairman Shankersingh Vaghela said here.
As Patel is a Muslim from Gujarat, Modi was trying to polarise voters using his name, Vaghela said.
"This is disgraceful, and does not behove Modi," he said.
"The political secretary to Congress president, who suggests names of several Chief Ministers in other states, holds a high office in UPA-II. Will he ever be interested in Gujarat?" Vaghela said, alleging that Modi's remarks came from his "mental perversion".
"To mislead the people, he targets Delhi, Ahmed Patel," Vaghela said, adding that it was not the Centre that was doing injustice to the state, but it was the Modi government which had meted out injustice to the state's people.