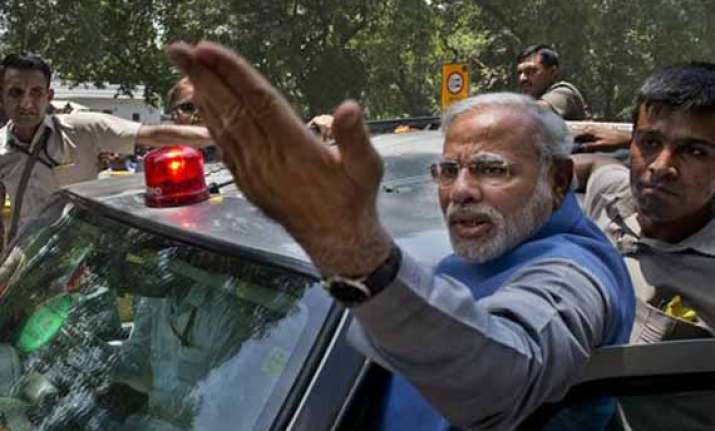 New Delhi: Known for his "iron-fist" governance style, Prime Minister designate Narendra Modi is likely to have a smaller cabinet, which he could then monitor closely, say those aware of his working style.
As hectic parleys go on over portfolio distributions, a BJP leader close to the Gujarat chief minister pointed out that it has been clear since campaign days that Modi's cabinet will be smaller.
"He has always said 'minimum government, maximum governance', that is the clearest indicator that his cabinet will not be big," the senior BJP leader, speaking on condition of anonymity, told IANS.
A thumping majority with 282 seats for BJP also means there will be no ally pressure for ministerial berths, points out another party leader.
Saurabh Patel, a minister in Modi-led Gujarat government, who is known to be close to Modi, said the BJP leader's style is of setting up systems and taking complete responsibility.