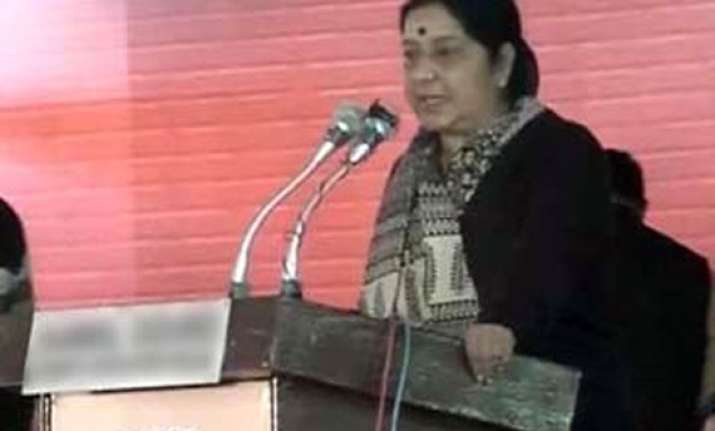 Shivpuri (MP): Senior BJP leader Sushma Swaraj's proposed rally here in Madhya Pradesh in support of the party nominee from Guna seat, Jaibhan Singh Pawaiya ended up in no show on Tuesday as the local leaders failed to turn up at the helipad to receive her.
No BJP leader was present to receive the Leader of Opposition in Lok Sabha when her chopper landed at around 1.45 PM, except the media, sources said.
Even no party vehicle was present at the spot except a security vehicle with a tag "Escort", which Sushma thought was due to the Model Code of Conduct which is in force, they said.
However, when she realised it was an escort vehicle, she asked the driver to stop and returned to the helipad where she found a few local BJP leaders whom she asked about Pawaiya who was reportedly in Ashoknagar town at that time.
When efforts to contact Pawaiya proved futile, Sushma got angry at the "shoddy" arrangements and refused to address the party's rally in Shivpuri and left for Ashoknagar in the same chopper to address a scheduled public meeting at 2.18 PM, sources added.