Follow us on New Delhi: Salman Khan is not leaving a single opportunity to make sister Arpita's wedding a grand event.
For his sister Arpita Khan's wedding Salman Khan has booked the entire Falaknuma Palace in Hyderabad for two days, which cost the actor a sum of Rs 2 crore.
According to reports, the palace turned into hotel costs about Rs 1 crore a day. In order to make sure that there are no gate crashers or uninvited guests, Salman Khan booked the entire hotel, so no one can sneak in with excuse of using the restaurant or the spa in the hotel.
The invitations have been distributed for Arpita and Ayush Sharma's wedding from November 18 to 20.
It seems the Khans have invited over 250 guests, who will be staying at the hotel itself. South stars Venkatesh and Suresh Babu, have already received their invites.
Falaknuma Palace not just has royal and magnificent look but has a rich history. Here are some interesting facts about Arpita's wedding venue.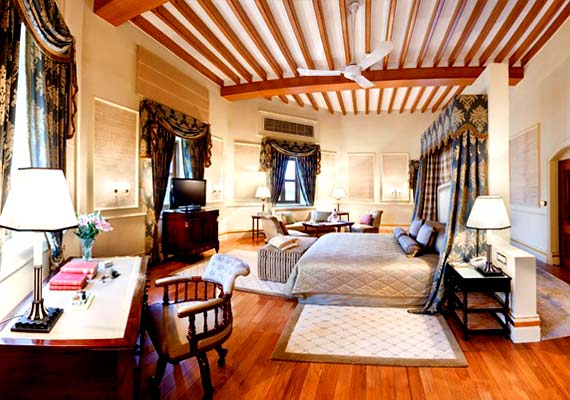 The palace has 220 lavishly decorated rooms and 22 spacious halls. It has some of the finest treasure collections of the Nizam.
Falaknuma houses a large collection of rare treasures including paintings, statues, furniture, manuscripts and books.
The jade collection of the palace is considered to be unique in the world.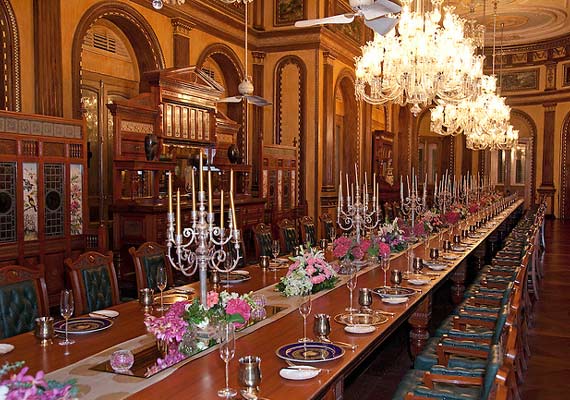 The famed dining hall could seat 100 guests at its table. The chairs are made of carved rosewood with green leather upholstery.
The tableware is made of gold and crystal to which fluted music has been added. The length of the table is 108 feet, and breadth is 5.7 feet and height is 2.7 feet.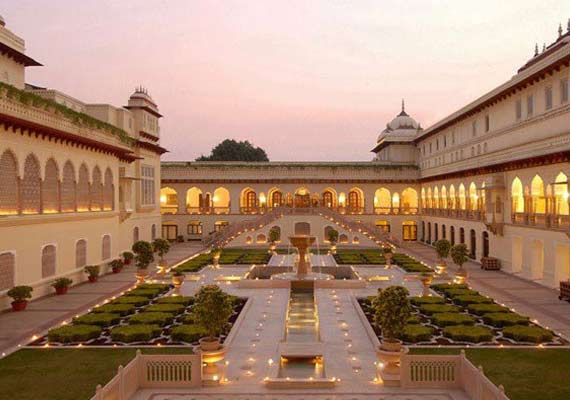 One of the highlights of the palace is the state reception room, whose ceiling is decorated with frescoes and gilded reliefs.
The ballroom contains a two-ton manually operated organ said to be the only one of its kind in the world.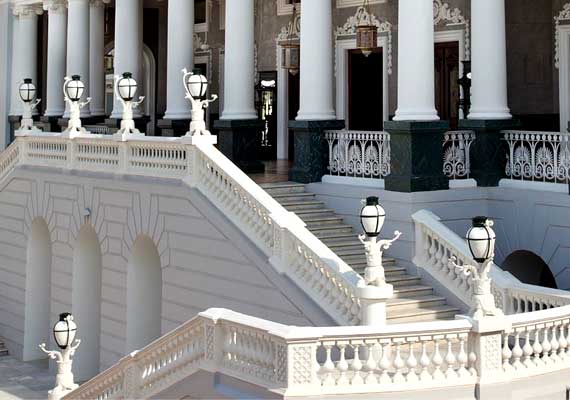 The palace was built in the shape of a scorpion with two stings spread out as wings in the north. The middle part is occupied by the main building and the kitchen, Gol Bangla, Zenana Mehal, and harem quarters stretch to the south.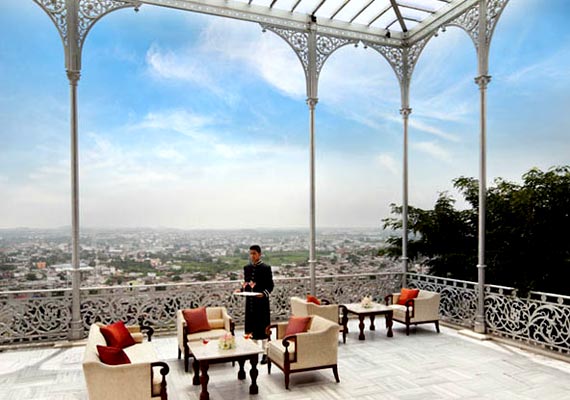 The Nawab was an avid traveler, and his influences show in the architecture.
The Falaknuma palace is a rare blend of Italian and Tudor architecture. Its stained glass windows throw a spectrum of colour into the rooms.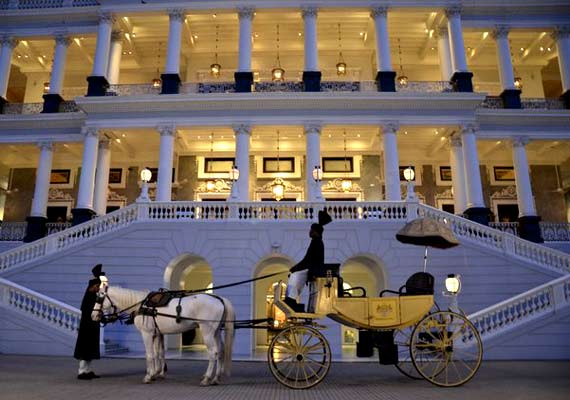 All the weddings in Falaknuma palace is considered to unique and rare. The guests are welcomed with a beautiful 'Bahgi' ride to the royal palace.
From its dinning room to its library, each and every corner of palace has been intricately decorated.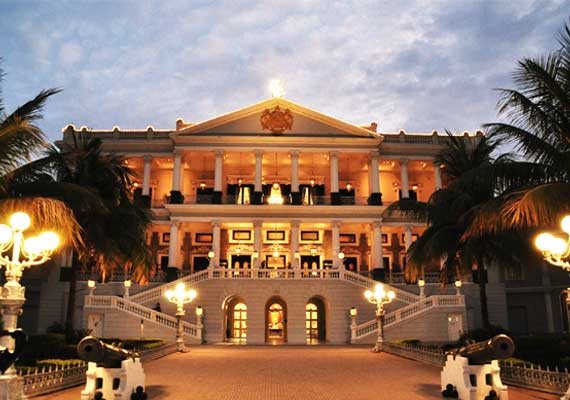 The Khans have spent about Rs 2 crore for the venue, but the decorations will another huge sum, considering the huge venue.
We are sure when Arpita will marry Ayush, it will add glories to the history of this beautiful palace.
Watch out this space for more news on this big fat Indian wedding.