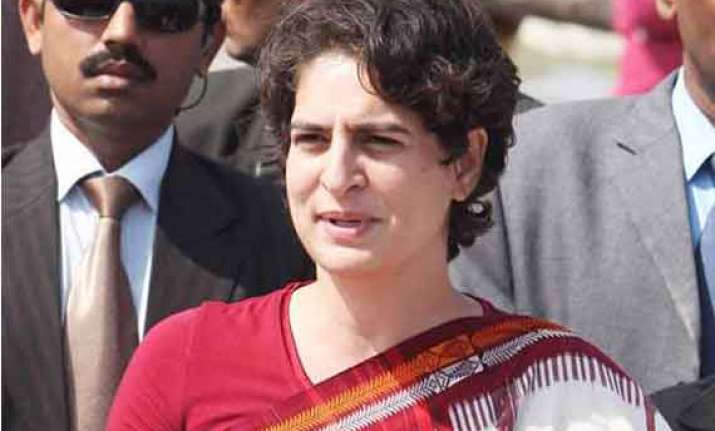 Rae Bareli: Congress's star campaigner Priyanka Gandhi Tuesday is campaigning for Sonia Gandhi in Rae Bareli. She addressed a rally which comprised of a huge crowd who cheered for the Gandhi family.
She expressed grief at the kind crude words used for her family. She said that her husband was being maligned.
Priyanka Gandhi said that she wouldn't ask the people of Rae Bareli to vote for Sonia, in stead she asked them to vote for their nation. As a party worker handed her a piece of paper she said, "this paper consist of a list of work accomplished by Sonia Gandhi in Rae Bareli. But I will not read it out to you because you already know."
Priyanka reminisced her grand mother, Indira Gandhi's lessons – when you are backed by truth, you cannot falter.  
Here are the live updates of Priyanka Gandhi's rally for Sonia in Rae Bareli: