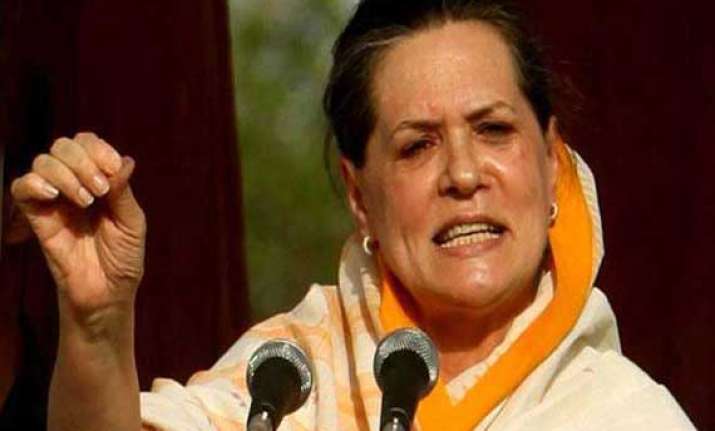 Khariar (Odisha): Gujarat Chief Minister and BJP's PM candidate Narendra Modi today caution people of Odisha against falling into the trap of those who are making big promises.
Addressing an election rally at Khariar in Odisha, Modi said, "those who are making big promises will go back on their words. Don't trust them and don't get mislead."
Sonia promised free medical treatment and concrete houses to the poorer sections of the society.
"We do what we say. Our biggest promise is that we will provide free medical treatment to all of you. The other promise is also important for the poor. I know you all don't live in concrete houses. We'll make law so that you all have roofs over your heads," said Sonia Gandhi. 
"We have given scholarships to the deprived sections of the society. My sisters are being exploited. These people never desist from indulging in propaganda. The money that this state received from UPA govt is just unmatched. This is our resolve to make the life of people of this state better. 1:23pm – Sonia:  We have given land rights to Dalits and Adivasis ," added Sonia.
Here we are giving you live updates of Sonia Gandhi's rally: