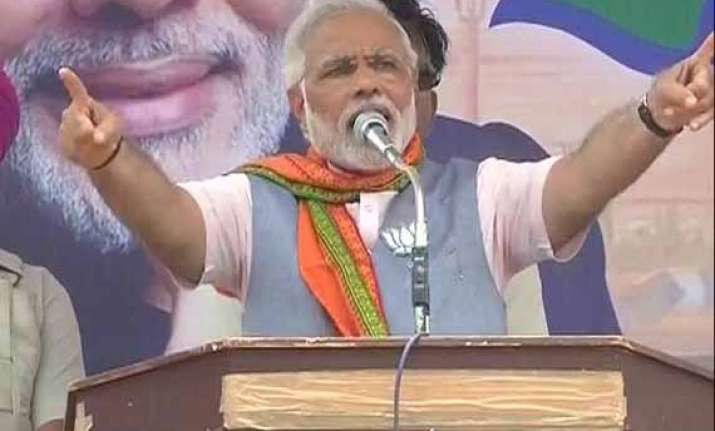 Kasaragod (Kerala): Gujarat Chief Minister and BJP's prime ministerial candidate Narendra Modi today expressed concern over the fact that the southern state of Kerala is fast becoming a nursery of terrorism.
Addressing an election rally in Kasaragod of Kerala, Modi said, "Kerala that was better known for tourism has now become nursery of terrorism. Land of tourism is getting converted into nursery of terrorism. It was considered a peaceful state but due to UDF-LDF this is changing."
Modi also raised the poor state of affairs of farmers and killing of Indian fishermen by the Italian marines.
"Farmers are suffering due to Endosulfan. But the Centre did nothing. They neither took any step against the company nor for farmers. We have lot many fishermen.
 Technology can really help fishermen. We can help them earn more. Fishermen were killed by Italian Marines. Govt did nothing. Do PM, Kerala CM, Defence Minister have the courage to answer my questions on the killing of fishermen?" said Modi.
"I have a simple question in what jail are the Italian Marines, who killed our fishermen, put up? Today if you think Modi is bad for speaking for Kerala's fishermen then so be it. I will keep speaking on their behalf," added Modi.