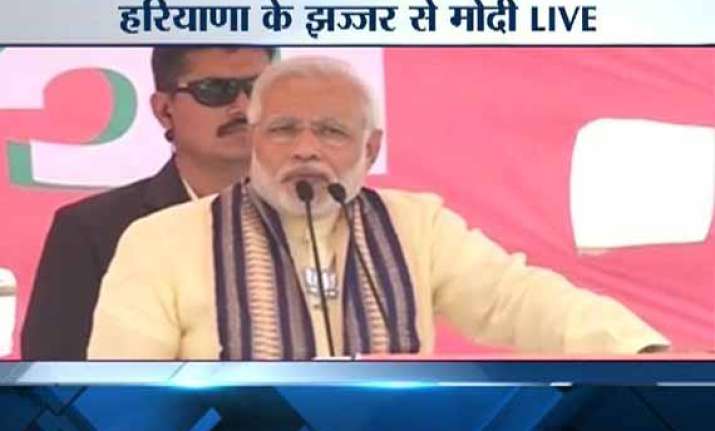 Jhajjar:  Gujarat Chief Minister and BJP's PM candidate Narendra Modi today attacked the  Gandhi family and said that only a magician can make crores within 3 months and such magician do exist in Rahul Gandhi's family.
Referring to allegations leveled against Rahul Gandhi for making money through land deals in Haryana, Modi said," It's because of people like your brother in law, Shehzade,  that people's land is being sold off at meager rates. Is there any magician amongst you who can make crores  in 3 months? Such magicians are only in Shehzade's house."
"The entire nation is angry with this party. For 60 years you have misused CBI. Shehzade, you have humiliated the position of the Prime Minister. In the presence of the media, you ridivuled decision taken by the cabinet and didn't spare your party's Prime Minister," added Modi.
Modi appealed to people of Haryana to make BJP victorious in Haryana and predicted complete rout for Congress in these elections.
Here we are giving you live updates of Modi's rallies: