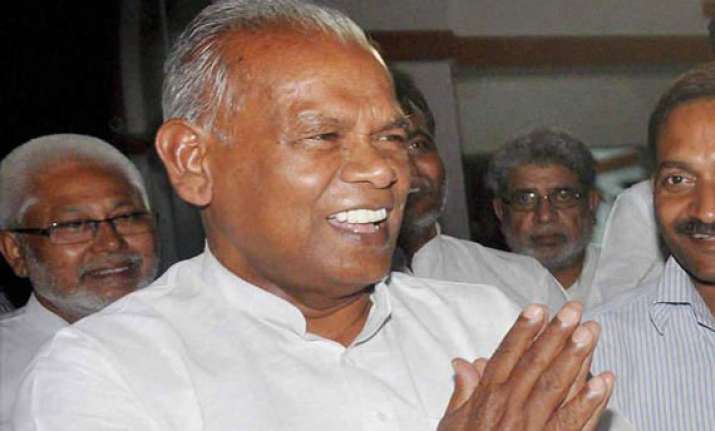 Patna: Bihar Chief Minister Jitan Ram Manjhi has criticised the Narendra Modi government at the Centre for raking up the issue of scrapping of Article 370 of the Constitution providing special status to Jammu & Kashmir and said it would have an adverse impact on the country.  
"Nowadays discussion on removal of Article 370 is going on. Ending Article 370 will have adverse impact on the country," Manjhi said addressing a public reception hosted in his honour at Gaya last evening.
Sardar Vallabhbhai Patel had made sacrifices to form India by merging thousands of princely states, he said.  Like his predecessor Nitish Kumar, the new Bihar CM justified the breaking of ties of JD(U) with BJP.  
"We had tie-up with BJP on the basis of agreement on fundamental issues like not touching Article 370, common civil code will not be implemented and Ayodhya dispute would be solved either through mutual discussion or on the basis of court order," Manjhi said.
"But when BJP violated the agreement and raked up these disputed issues for sake of principle, we broke with BJP," Manjhi added.
For the sake of principles, Nitish Kumar sacrificed power, Manjhi said.
Singing paeans to Kumar, Manjhi said the former chief minister was focussed on the upliftment of poor. By making a person from mahadalit the Chief Minister of the state, Kumar has demonstrated his genuine concern for the poor and downtrodden, he said.
"Nitish Kumar has handed over to me a decorated Bihar and I just need to maintain it," he said.