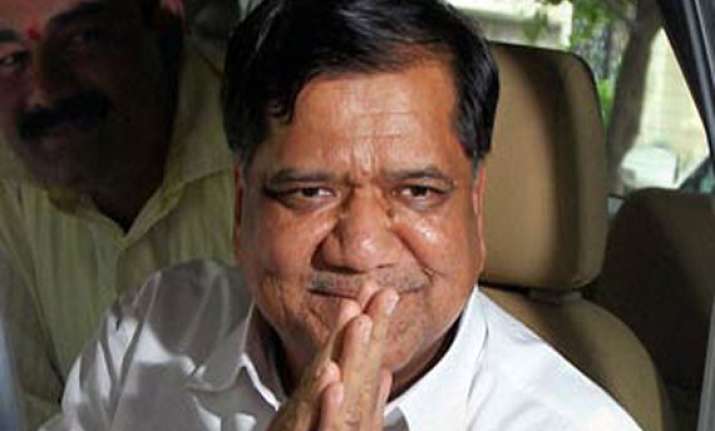 Bangalore, Feb 27: Karnataka Chief Minister Jagadish Shettar said here Tuesday that he would meet central ministers and MPs from the state in New Delhi Wednesday to discuss steps to protect the state's interests in Cauvery row.
The meeting is to consider the strategy to impress the central government against setting up a Cauvery Management Board (CMB) as the proposal for its establishment has been challenged in the Supreme Court by Karnataka, he told reporters here.
The establishment of the CMB has been recommended by the Cauvery Waters Dispute Tribunal award. Karnataka has challenged the award also on the ground that the state has been given less share of water than its needs.
The CMB is to ensure Karnataka, Tamil Nadu, Kerala and Puducherry get their share of water as awarded by the tribunal.
The central government has to set it up within the next three months.
Shettar has already written to Prime Minister Manmohan Singh urging the central government against setting up CMB.
In his Feb 18 letter to the Prime Minister, Shettar said "The proposed Board will protect the interests of the lower riparian state - Tamil Nadu - virtually taking control over the Karnataka reservoirs which have been built by the state's own resources.
"This would be a draconian measure which is against the spirit of the federal system. Therefore, unless the civil appeals (challenging the tribunal's award and proposal to set CMB) are finally decided by' the Supreme Court, it is not appropriate to constitute a Management Board."
Shettar told reporters that he expects the central ministers from the state, who are all from Congress, the party that leads the central government, should press hard against setting up the CMB.
Central ministers from the state are Mallikarjun Kharge (labour), M. Veerappa Moily (petroleum), and K. H. Muniyappa, minister of state for small and medium industries.