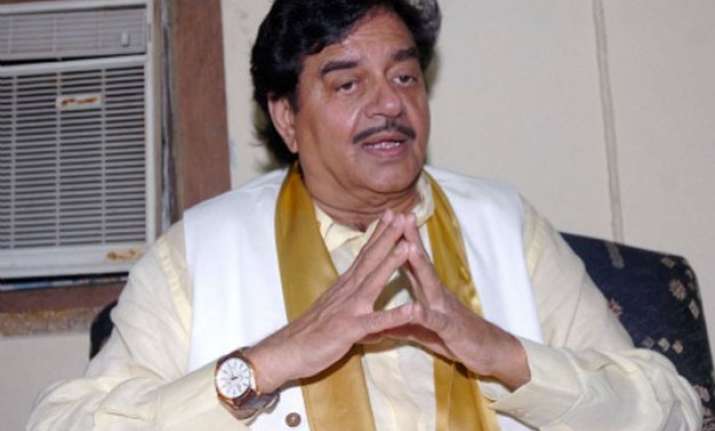 Patna: The ruling JD(U) in Bihar has expressed its willingness to induct the disgruntled BJP MP Shatrughan Sinha into party fold if he so desires.
"It's for Shatrughan Sinha to take a call. We'll welcome him with open arms," state JD(U) president Bashishtha Narayan Singh told Times of India.
Shatrughan Sinha is unhappy with BJP as the actor-turned-politician feels that he has been ignored by both the central and state leadership of the party. He is said to be feeling further sidelined after the party did not invite him for the Muzaffarpur rally of Prime Minister Narendra Modi on July 25.
Shatrughan Sinha met Bihar Chief Minister Nitish Kumar on Sunday and is reported to have discussed political situation in the state.
Sinha, however, said that no political meaning should be read into his meeting with Bihar CM.
"I met Nitish Kumar as a family friend. We are like brothers and whenever I am in Patna I make it a point to meet him," Sinha told TOI.
"There is no question of leaving BJP as I have been with the party in both good and bad times," he added.