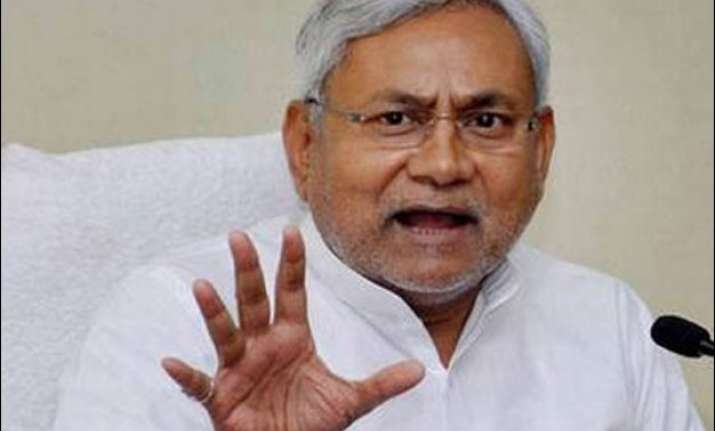 New Delhi: JD(U)-RJD alliance, which is locked in a fierce battle with the BJP-led NDA to retain power in Bihar, wants single phase election in the state which saw voting in six stages in the last assembly poll.
Wary that resource-rich BJP will have an advantage if the election campaign stretches for weeks in multiple phases, a delegation of the alliance led by JD(U) will meet the Election Commission tomorrow to call for a single day voting across the 243 assembly seats.
JD(U) spokesperson K C Tyagi claimed that Bihar election, likely to be held in October and November, will be the "most expensive" poll, owing to "massive expenditure" by the rival alliance and added that Chief Minister Niitsh Kumar-led alliance apprehends that the BJP may "communalise" the festival season for political benefit.
"Durga Puja, Diwali and Chhath will be celebrated in these weeks. Dussehra and Moharram are on the same day. BJP and its affiliates could communalise the situation for political reasons. We do not want polling days to be around this period. It will be best to have a single phase election," he told reporters.
JD(U) president Sharad Yadav is likely to lead a delegation of 'Janata Parivar' outfits like SP, JD(S), INLD besides RJD and his party to meet the Election Commission.
Interestingly, JD(U) used to be a strong votary of multi-phase polls when in alliance with BJP it worked to dislodge Lalu Prasad-led RJD from power in the state.
It used to say that adequate security cover could not be provided across the state if election was held on one day and it would allow RJD to scare away its voters.
Though law and order has relatively improved in the state, it remains volatile enough for the Election Commission to hold polls there in many phases. A large part of the state is also affected by Naxalism. The Lok Sabha election last year was held in six phases.
Tyagi, however, said if the EC could carry out single- phase polls in equally big states like Tamil Nadu and West Bengal, then it could also do so in Bihar.