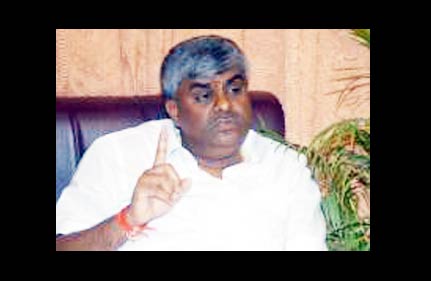 Bangalore, Nov 23: JD-S in Karnataka today said it has decided to boycott the judicial probe ordered by the BJP government into land scams as it believed that the exercise was meant to "give a decent burial" to charges faced by Chief Minister B S Yeddyurappa.
"No purpose will be served by the judicial probe and it cannot bring out the truth," JD-S legislature party leader H D Revanna and party senior leader M C Nanaiah, MLC, told reporters here.
The Government had yesterday appointed retired High Court Judge B Padmaraj to head the probe.
Revanna and Nanaiah demanded that government go in for Lokayukta probe.
JD-S has already filed a complaint on 78 cases of denotification, including eight involving acts of alleged nepotism by Yeddyurappa.
The party released another set of documents highlighting alleged illegal purchase of lands earmarked for roads by a firm owned by Yeddyurappa's kin. They had bought the land for a "meagre" amount of Rs eight crore, causing Rs 25 crore loss to Bangalore Development Authority, Revanna charged. PTI