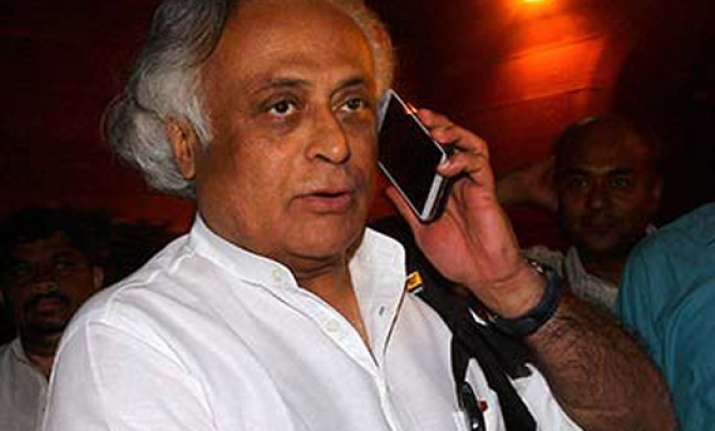 Hyderabad: Senior Congress leader and union Minister Jairam Ramesh will start campaigning for the party in Telangana Thursday.
On the first day of his three-day visit, he will address a meeting of party workers at Nirmal town in Adilabad district.
He will address similar meetings in Khammam and Nalgonda districts Friday and will also campaign for the party candidates for Lok Sabha and assembly elections.
Jairam, who arrived in Hyderabad early Thursday, met Telangana state Congress chief Ponnala Lakshamaiah and other leaders to discuss issues related to the election manifesto. He is expected to release the poll manifesto here Saturday.
During the campaign, the Congress leader will highlight the role played by the Congress in formation of separate Telangana state.