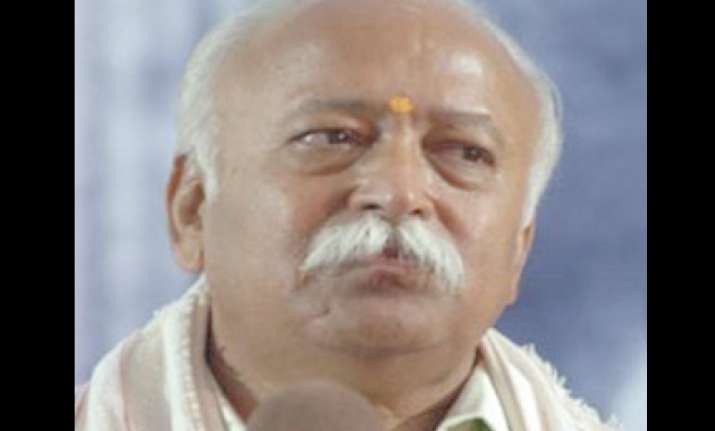 RSS chief Mohan Bhagwat on monday said the country has carved a niche globally but is yet to establish itself as a domineering power.  Addressing RSS volunteers in 'Virat Hindu Sangam' in Jaipur , Bhagwat said neighbouring countries including Pakistan are posing threats to the nation because of India's attitude. 
"India has gained status, but has not yet emerged as a capable nation. The world listens to power, and now we need to gain the capability," Bhagwat said. 
Commenting on China, Bhagwat said China with countries envious of India is encircling its borders. 
"China has also support of our other neighbouring countries and its forces are encircling the periphery of India, while Bangladesh has roots of terrorism in its ground, so becoming domineering power is a must for India and the task can be completed only by Hinduism," he said. 
Bhagwat said fanaticism is the root cause of all problems prevailing in the world today and uplift of human community cannot be done by policy of "unity with uniformity, but can be done by adopting Hindu culture".
Senior BJP leaders including former Vice-President Bhairon Singh Shekhawat and other state level leaders were among thousands present in the programme organised at Chitrakoot stadium. PTI