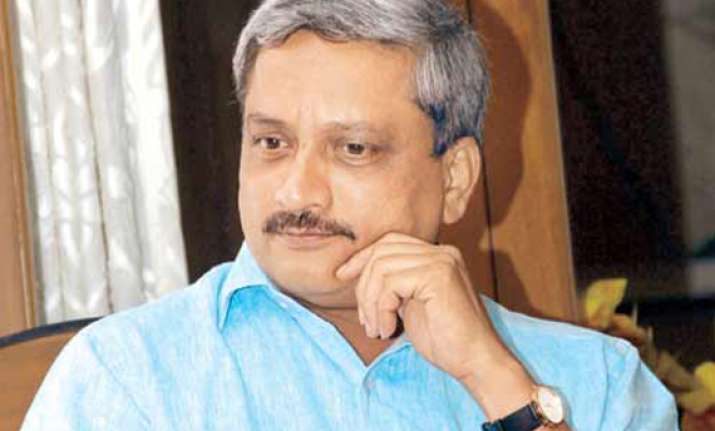 Panaji, June 22:  In supporting Narendra Modi, Goa Chief Minister Manohar Parrikar has "finally shed his sheep's clothing", the Nationalist Congress Party (NCP) said here Saturday.
Addressing a press conference at the party's state headquarters, NCP spokesperson Trajano D'mello said that Parrikar had kept the Gujarat chief minister at bay and ensured that the latter did not even campaign in Goa when the state was poll-bound in 2012.
"In vociferously supporting Modi, Parrikar has finally shed his sheep's clothing and is now showing his wolf's colours. He is foisting a communal Modi on a secular India," Trajano said.
Parrikar had rolled the ball seeking to make Modi the face of the BJP for the Lok Sabha 2014 polls, setting the tone for the BJP national executive meet held in Goa recently. Modi was eventually appointed the party's head of the election management committee.
Parrikar has since insisted that Modi's youth and energy would vibe with India's youth and could go a long way in ensuring that the party wins the 2014 Lok Sabha polls. The chief minister has also said that the 2002 riots in Godhra were a case of administrative collapse and that Modi alone should not be held responsible.
Trajano has now said that Parrikar's love for Modi is rather newfound, because the state chief minister had not allowed his Gujarat counterpart to campaign in Goa during the 2012 polls for fear of losing the minority votes.
"If Modi is so good for the country, why did Parrikar not let him campaign in Goa? Is it because the BJP feared a backlash from the minorities living here?" Trajano said.