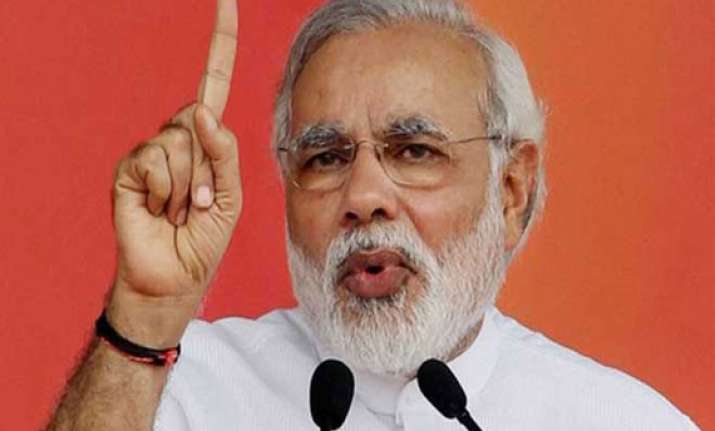 Kochi: BJP's Prime Ministerial candidate Narendra Modi today said he continued to be an untouchable for many in the country.
"I continue to be a victim of untouchability," Modi said inaugurating the centenary celebrations of 'Kayal Samaram', organised by Kerala Pulayar Maha, Kerala's leading Scheduled Community here.
'Kayal Samaram' was a meet held on a platform of country boats on Kochi backwaters to assert the rights of backward community Pulayar's in Kerala society.
"After taking stock of the political developments in the country I am saying with confidence and humility that the next 10 years will be that of dalits and backward class in the country," Modi said.
Modi referred the issue of untouchability after mentioning the absence of Kochi City Mayor and Congress leader Tonny Chemani, who was among those scheduled to attend the function.
Referring to the role played by eminent leaders like Ayankali and Babasaheb Ambedker, who fought casteism and untouchability, Modi said "next 10 years is going to be yours" amidst loud cheers from the crowd.