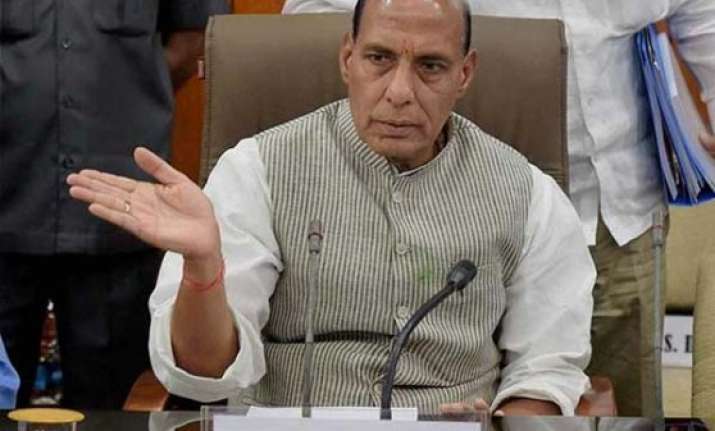 New Delhi: Home Minister Rajnath Singh will be given a detailed presentation on the situation along the Sino-Indian border on Tuesday in the wake of recent skirmishes with China.
National Security Advisor (NSA) Ajit Doval, Home Secretary Anil Goswami, Secretary Border Management Snehlata Kumar and other top officials will brief the Home Minister about the prevailing situation along the 3,488 km-long border with China and steps being taken to stop incursion in future.
The meeting has been scheduled after Singh wanted to know why the skirmishes had taken place during the visit of Chinese President Xi Jinping.
The Home Minister is also expected to take stock of the ongoing infrastructure project along the international border and future plans to further improve roads and communication networks.
Singh will also be briefed about the development activities being carried out by the Centre for the welfare of the people living along the border and remote areas.
The two armies were locked in a stare-down at Chumur in Ladakh for a fortnight beginning September 11, which clouded the Chinese President's three-day India visit.
For days, soldiers of the Chinese PLA and Indian Army personnel were engaged in an eyeball-to-eyeball confrontation in the area.
Prime Minister Narendra Modi raised the matter twice with the Chinese president but nothing changed at the time.
Tension erupted when some Chinese workers crossed over with equipment to build a road up five kilometre deep inside the Indian territory. A marathon flag meeting between the two armies facilitated an end to the crisis.
China is believed to have agreed not to construct the disputed road and India will not construct observations points and bunkers in the disputed area.