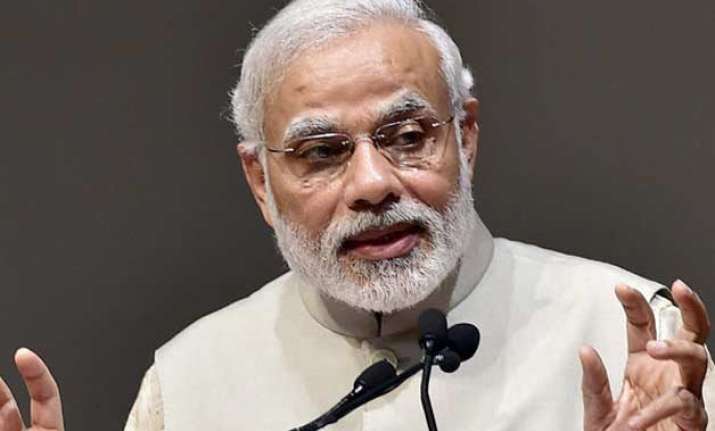 New Delhi: Prime Minister Narendra Modi today morning said that his government is committed to one rank-one pension (OROP) and there is no doubt about it.
"On OROP- the government is committed to OROP & there's no doubt about it," he said in a tweet.
He also said that the government was discussing the issue with the armed forces personnel to 'arrive at a please-all decision'.
Yesterday, Defence Minister Manohar Parrikar said no timeframe could be specified for implementation of OROP as a couple of administrative steps were still pending.
"There cannot be a date specified to implement OROP. This scheme was not understood by the previous government properly. There are many fine prints and aspects that need to be considered. After taking a lot of time, I have crystallised the department...There are two-three administrative steps that are still pending," Parrikar said.
"OROP is a part of our promise, but, sacrifices cannot be measured in terms of rupees," the Minister added.
There are around 24 lakh ex-servicemen in the country and around 6.5 lakh widows of men from the armed forces.
Currently, the pension for retired personnel is based on the Pay Commission recommendations at the time when the personnel retired. This leads to a difference in pension for officers of the same rank who retire on different dates.
With OROP, the retired personnel would draw the same pension as officers and soldiers of the same rank who are retiring now. They would also be entitled to a year's pension arrears at the new rate which would be a windfall for them. OROP will benefit 25 lakh ex-servicemen and is expected to cost the government around Rs.8,500 crore.
In another tweet, Modi said that there was not a single instance of corruption during one year of his government.
"I can say with pride that there has not been a single instance of corruption," PM said while posting a link of an interview he gave to The Tribune newspaper.
On corruption free administration, Modi said: "Way to achieve this is to lay down policy on everything in black and white. Grey areas should be minimal."
There has to be "zero tolerance" on corruption at the top, the prime minister said.
"From the potential I have seen in the country, I believe there is no logic in it staying poor and underdeveloped," Modi said in a series of tweets.
Saying "farmer is the backbone" of our nation, Modi tweeted: "We need to modernise agriculture to improve productivity and quality."
In another tweet, he said: "Amazed at the response that I received for Swachh Bharat Mission, it was beyond my imagination."