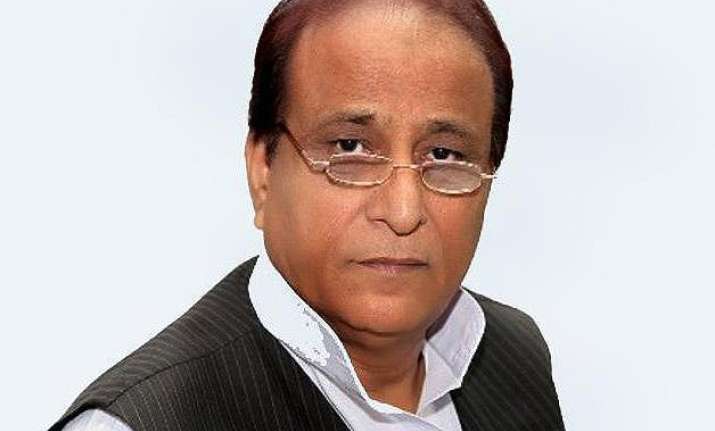 Rampur(UP): Uttar Pradesh minister Azam Khan, who has earlier advocated banning cow slaughter, today called for creating burial grounds for dead cows as a mark of respect.
Azam also asked the people not to sell unfertile or old cows.
"I am very much in favour of banning slaughtering of cows. People should not sell off cows grown unfertile or old," the minister said after inaugurating a market here today.  
To buttress his point, the minister quoted several Muslim emperors who had imposed ban on slaughtering of cows.  "A burial ground should be arranged for dead cows," he said.
Taking on Prime Minister Narendra Modi, he accused him of defaming the country on foreign land.  "He (Modi) has been defaming India in foreign countries by telling that dishonesty, bribery etc existed here (before he took the reins)," Azam said.
He also said that the prime minister should listen to the 'Mann ki Baat' of the masses instead of appearing on All India Radio to air his own 'Mann ki Baat', which cannot provide solace to the masses suffering due to spiralling prices.  
Targeting those who ask him to migrate to Pakistan, Azam asked,"they should advice me that how can I take with me Jauhar university and various other developmental works done by me?"