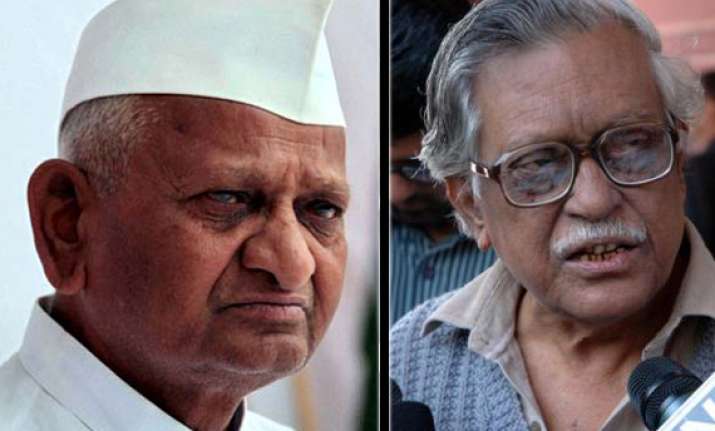 Hyderabad, Jan 3: CPI leader Gurudas Dasgupta today said he acknowledged the contribution of Anna Hazare in the fight against corruption but asserted that there cannot be another Mahatma Gandhi in the country and Hazare was not the only one fighting corruption.

"I am not against Anna Hazare. I am against corruption. I want to say that there can be only one Mahatma Gandhi in the country. I had only said nobody can become another Gandhi. But I do not belittle the role of Anna in the fight against corruption. I did not undermine his contribution. Very humbly, I am saying that we don't agree that only he is fighting against corruption and there is none else," he told reporters here.

He was explaining his recent remark in Parliament that there could not be another Mahatma Gandhi in the country.

He said the CPI favours a strong Lokpal bill and that the present bill brought in by the government had some weaknesses.

Alleging that corporate houses were involved in various unethical practices, the CPI leader favoured bringing the corporates under the purview of Lokpal.

Responding to a query, he claimed that the government could have pushed some members to the front during the debate on Lokpal bill when it realised that it did not have the numbers in the Rajya Sabha.

"Who did the hungama in Parliament over Lokpal bill? When it was clear to the government that they did not have the numbers in Rajya Sabha, it is possible that they might have pushed some people to do the mischief. It is difficult to say who has done it. But we don't approve of what happened that day," he said.