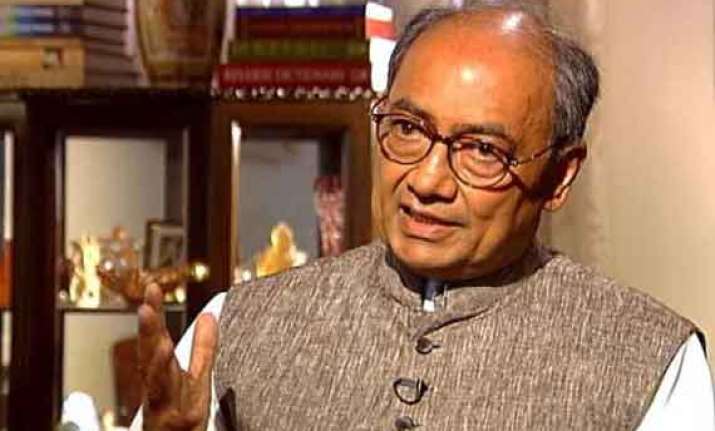 New Delhi: Congress general secretary Digvijaya Singh today congratulated Aam Aadmi Party leader Arvind Kejriwal on Twitter.
He tweeted: "I congratulate Arvind Kejriwal who had the courage of getting into Electoral Politics and succeeding. Politics is not all that Bad !"
"I would suggest to all those who sit and criticise Politicians to come out and get into Electoral Politics and join Party of their Ideology"
"Congratulations to Dr Raman Singh Shivraj Chauhan and Vasundhra Scindhia. It is their victory. Don't allow someone else to take the credit."
"Very disappointed with the Assembly Elections. But Congress has the resilience to bounce back and we shall ."
"I am happy my son Jaivardhan, JV to us ,won by 58000 votes . It is his victory. He worked hard and with dedication. May God be with him !"
Digvijaya Singh had trashed the opinion polls and exit polls before the counting and had said, he would throw these surveys into the dustbin.