Follow us on New Delhi: The Bharatiya Janata Party may win 35 seats, one short of the magical mark in the 70-seat Delhi assembly, elections for which will be held on January 7, says India TV-CVoter opinion poll.
The Aam Aadmi Party has been projected to take second position with 29 seats, one more since last time, says the opinion poll conducted among 4238 randomly selected respondents.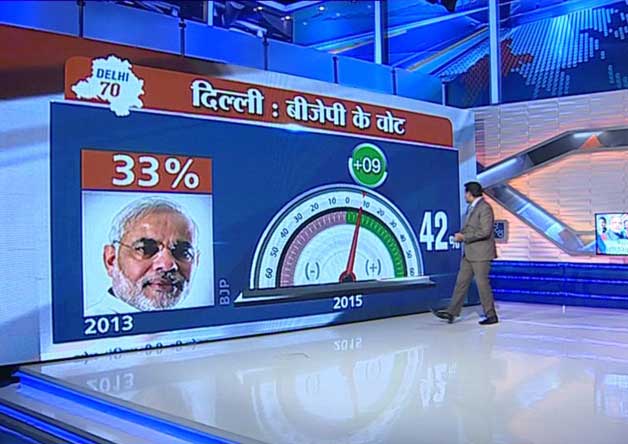 All these respondents were interviewed between December 26 and January 8, and the opinion poll has provided a margin of error at plus/minus 3 per cent at state level, and plus/minus 5 percent at regional level, according to CVoter which conducted the survey.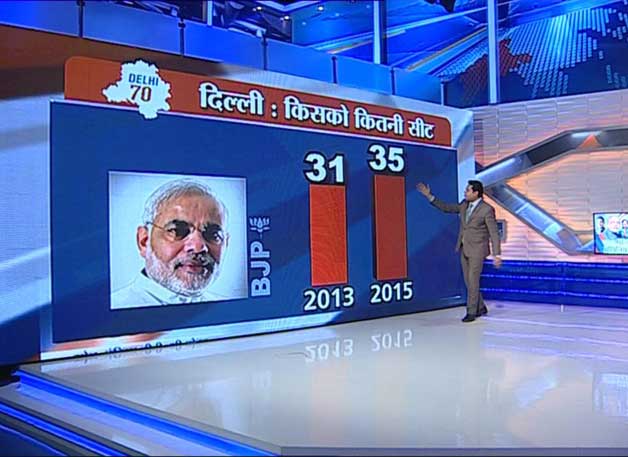 The Congress, which ruled Delhi for 15 years at a stretch, will find its tally whittled down from eight last time to five this time, while one seat may go to 'Others' which include regional parties and independents.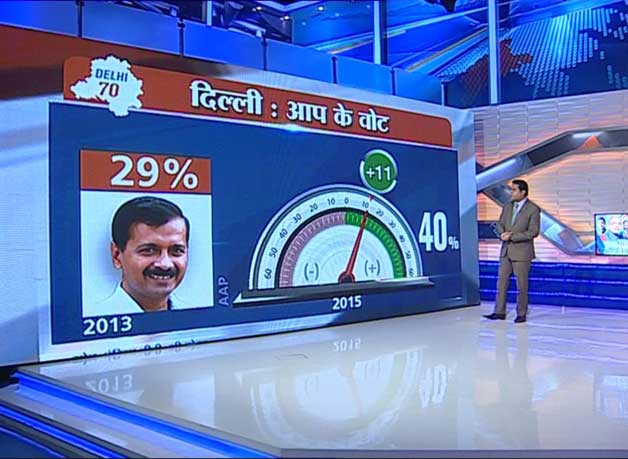 In the December 2013 assembly polls, BJP had won 31 seats, AAP 28, Congress 8 and Others 3.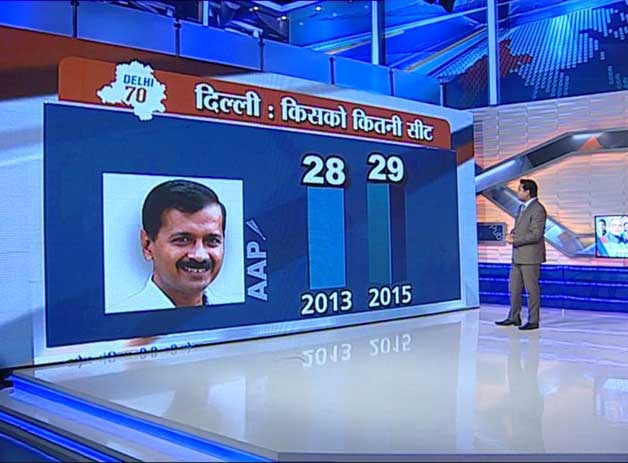 In vote share projections, BJP is set to garner 42 pc votes, closely followed by AAP with 40 pc, Congress with 11 pc, and 'Others' 7 pc.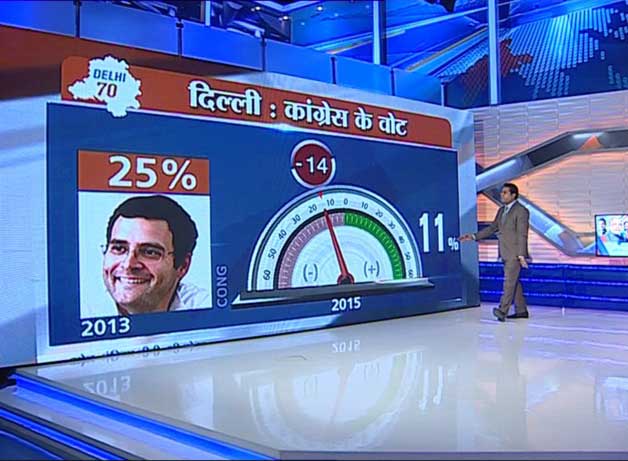 In the December 2013 assembly polls, BJP had got 33 pc votes, followed by AAP with 29 pc, Congress 25 pc and 'Others' 13 pc.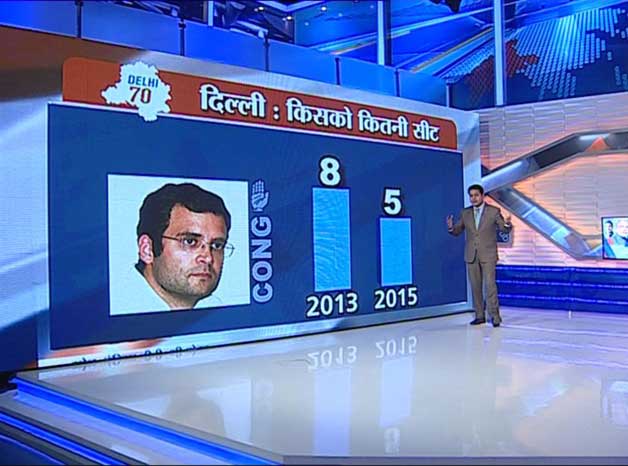 The opinion poll provides a region-wise analysis, with Delhi divided into three regions - Central, Outer and Trans-Yamuna.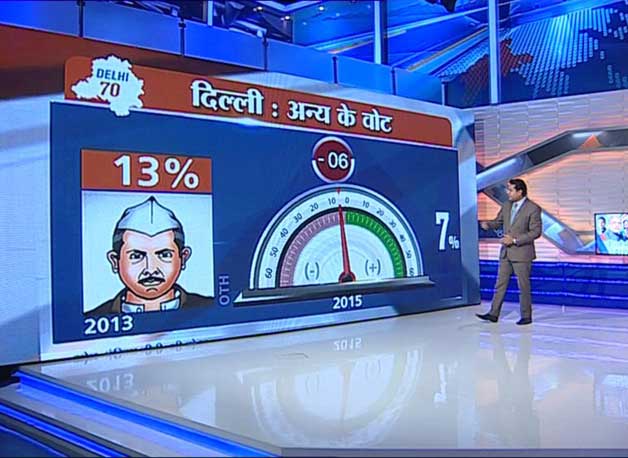 BJP has been projected to win 9 in Central, 15 in Outer and 11 seats in Trans-Yamuna.  Aam Aadmi Party is projected to win 9 in Central, 14 in Outer and 6 in Trans-Yamuna.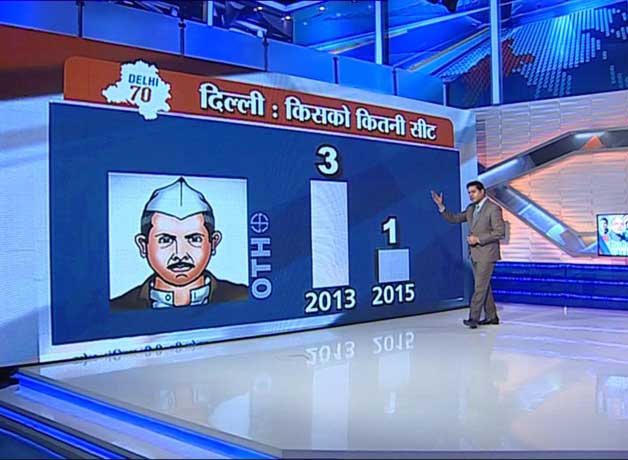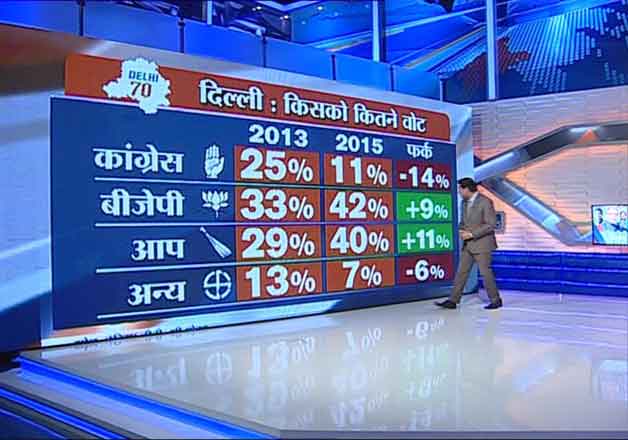 Congress is going to cut a sorry figure with 2 in Central, 1 in Outer and 2 seats in Trans-Yamuna, and 'Others' getting a lone seat in Trans-Yamuna.