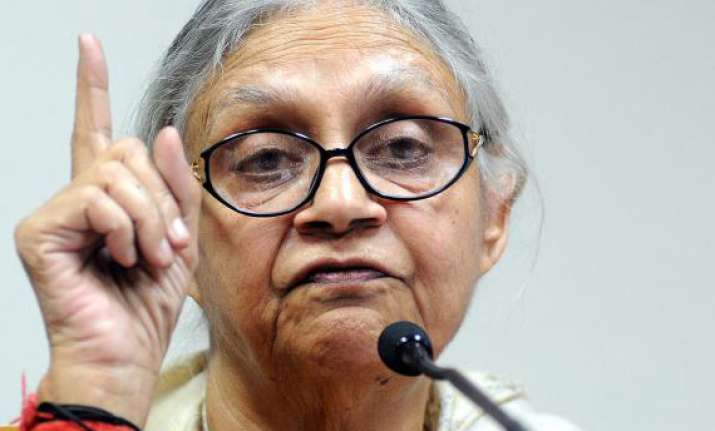 New Delhi: The Delhi High Court Wednesday sought the Lokayukta's report which recommended to the president a censure of Chief Minister Sheila Dikshit for allegedly misrepresenting facts about 60,000 low-cost flats ahead of the 2008 assembly polls.
A division bench of Acting Chief Justice B.D. Ahmed and Justice Vibhu Bakhru was hearing a plea filed by advocate Sunita Bhardwaj contending that the Lokayukta report suggesting that the authorities "caution" Dikshit was "diluted".
The court directed the advocate representing Delhi Lokayukta to file the Lokayukta's report submitted to the then lieutenant governor by Sep 18.
The court asked the Delhi government to file its reply on whether the Lokayukta's report was tabled in assembly in accordance with law.
According to the petition, the competent authority (union home ministry) instead of "cautioning" Dikshit, "diluted" the report of the Lokayukta and asked the city government officials to be more careful in future.
Bhardwaj sought the setting aside of an order of the competent authority that did not caution Dikshit and only asked the city government officials to be more careful.
Delhi Lokayukta July 18, 2011 sent a report to the lieutenant governor, who sent it to the president, recommending the issuance of caution against Dikshit and advising her to be more careful while issuing statements for publication.
Despite knowing that the 60,000 flats were incomplete, Dikshit allegedly made the announcement that they were ready, the petition said.