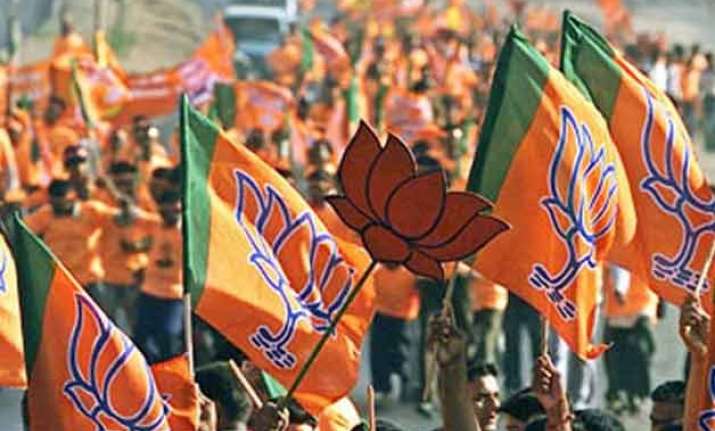 New Delhi: BJP today attacked Congress over its protest on the land acquisition ordinance issue, saying the rival party's stir was politically-motivated to regain its sliding base after successive electoral defeats.
The BJP said the opposition party is frustrated over its electoral losses and is now trying to raise farmers' issues only to revive its political fortunes.
"Unfortunately, Congress which is a symbol of misgovernance and corruption is making a political issue of the steps taken by the NDA government in the interest of farmers in order to regain its lost base.
History is witness that it is the Congress and its ally regional parties which had made the land acquisition law exploitative by snatching away land of farmers and giving it to industrialists," BJP national secretary Shrikant Sharma alleged.
He accused the Congress of using all measures to hand over farmers' land to industrialists and said it was the Congress-led UPA government, which during its 10 years of "misgovernance", acquired thousands of hectares of farmers' land in the name of special economic zones (SEZ) and gave it to industrialists.
The BJP leader said the report of the Parliamentary Standing Committee and the CAG has also revealed that only half of the land acquired from farmers in the name of SEZs during UPA regime has been utilised, while the "industrialists are occupying" the rest of the land as well.
"After successive electoral defeats the Congress is now remembering the farmers. The fact is that the Congress stalled this law for 10 years and brought it only at the fag end of its 10-year rule. People understand the Congress gameplan. It will not be able to befool the people of the country anymore," he said.
Sharma said it is the Narendra Modi-led BJP government which has taken farmers' interests in mind and lead the country on the path of speedy development.
Congress is opposed to the land acquisition ordinance and is likely to intensify protest against the BJP government ahead of the Budget Session.