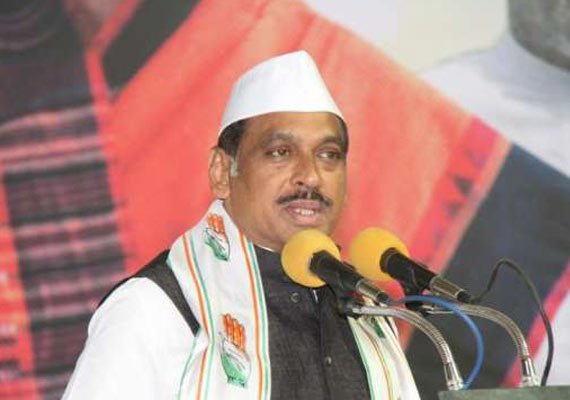 Nagpur: There were complaints about glitches in the functioning of electronic voting machines (EVMs) from not only the defeated candidates of Congress but also from those of other parties, Maharashtra Congress chief Manikrao Thakre today claimed.
Candidates had complained that they were surprised to see less than expected votes from certain centres, he said.
The party had not raised the issue with the Election Commission, but individual candidates were following it up, he added.
Thakre admitted that Congress's campaign in Maharashtra suffered from shortcomings and affected its performance.
However, he said Congress-led government achieved many things; it implemented employment guarantee scheme well, reached out to distressed farmers and the food security act too had gone down well with the poor.
Congress had accepted the mandate and would be an effective opposition, he said, adding that party president Sonia Gandhi was going to have a meeting with senior leaders of the state on October 28, where the Leader of Opposition will be selected and Thakre's own resignation as state unit chief would be considered.
To a question, he said former Union minister P C Chidambaram's statement that Congress could have a president from outside the Gandhi family in future had no relevance.
Both Sonia Gandhi and Rahul Gandhi were effective leaders and Rahul was popular among the youths, he claimed.