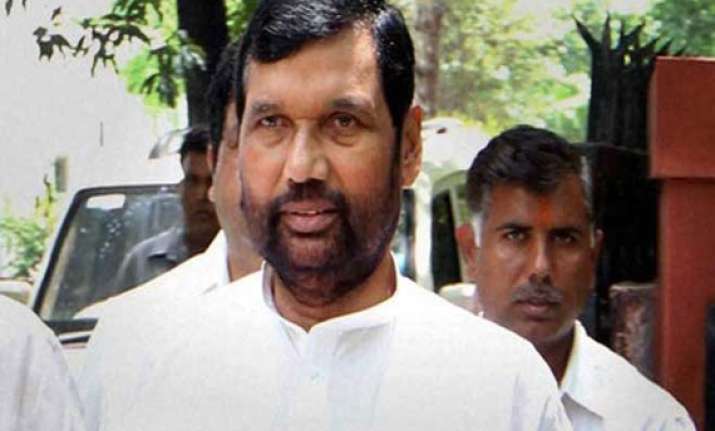 New Delhi: Senior BJP leaders today met LJP chief Ram Vilas Paswan here to finalise details related to their alliance and possibly sharing of seats.
BJP leaders Rajiv Pratap Rudy, Ravi Shankar Prasad and Shahnawaz Hussain went to Paswan's residence where they were received by his son Chirag Paswan, who is strongly batting for the tie-up.
Significantly, the meeting took place on a day BJP's Prime Ministerial candidate Narendra Modi is here and there was speculation that Paswan would meet him.
Modi held a separate meeting with BJP chief Rajnath Singh.
The meeting came a day after LJP gave clear hints about allying with BJP after their Parliamentary Board meeting.
To a question whether LJP will tie-up with BJP, Chirag Paswan had said that "all options are now open for the LJP".