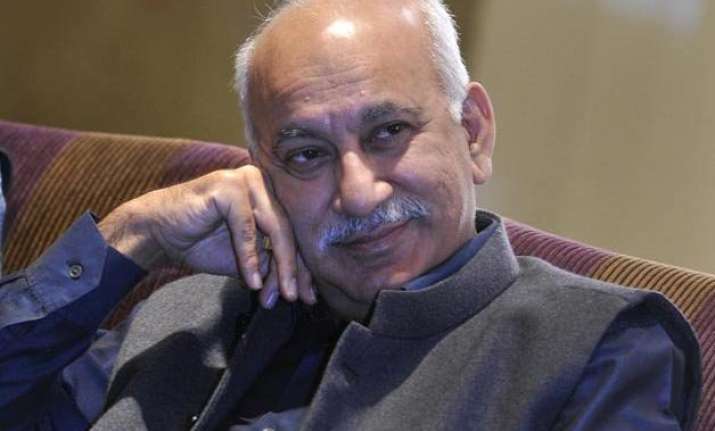 New Delhi:   Battling a series of crisis, BJP has moved to tone up its communication strategy by setting up first of its kind 'media relations' as well as 'political feedback and response' departments.
The party has brought in people, who it believes will be of help in its communication strategy, to man the two departments, including senior journalist M J Akbar and general secretary Kailash Vijayvargiya, seen as a competent hand in political management.
The party's media department in-charge Shrikant Sharma, Sidharth Nath Singh, both secreteries, spokesperson Anil Baluni and journalist Swadesh Verma besides Akbar have also been put in media relations department.  
Its job will include sharpening the party's response to the dominant discourse of the day and also reaching out to media houses to present its "point of views on stories of public importance", an office-bearer put it.  
BJP's media response to recent crises, like the Lalit Modi scandal involving External Affairs Minister Sushma Swaraj and Rajasthan Chief Minister Vasundhara Raje, has come in for flak and there is a view in the party that it could have responded in a better way.
Vijayvargiya and Akbar, who has been elected to the Rajya Sabha, are the two members of political feedback and response department.
It will help "enrich and inform" the party's views on issues and draft its response.
BJP had yesterday announced the setting up of 18 departments, including the one on 'good governance and central and state government programmes co-ordination' for which Shah appointed party vice President Vinay Sahasrabuddhe, Sidharth Nath Singh, Mahesh Giri and Raj Shekhar.
Sahasrabuddhe has also been given the task of running the department of policy research along with the Director of Shyama Prasad Mookerjee Foundation Anirban Ganguly and Vikshut.