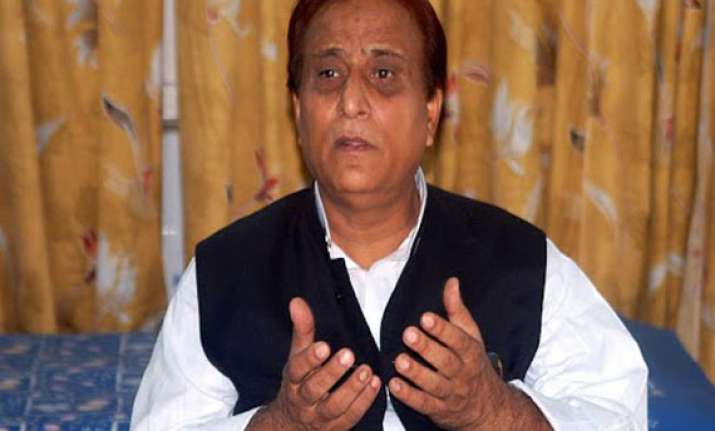 Rampur (UP): Suggesting that Muslims have contributed to Narendra Modi's victory in the 2014 Lok Sabha elections, SP leader Azam Khan, who had indulged in a vitriolic attack on the BJP leader, said they had proved that they were a "secular" community.
"Narendra Modi's victory in the Lok Sabha polls has amply proved that Indian Muslims were and are secular," he told reporters here last evening.
The UP Minister, however, said that the Muslims were lured by "false promises" made by BJP even as he defended Chief Minister Akhilesh Yadav and SP supremo Mulayam Yadav and blamed UPA's policies for the party's drubbing in the state.  
"Since the Muslim electorate did not have a political agenda to defeat anybody, they were trapped into believing false promises and supported such a political establishment (BJP)," he said.