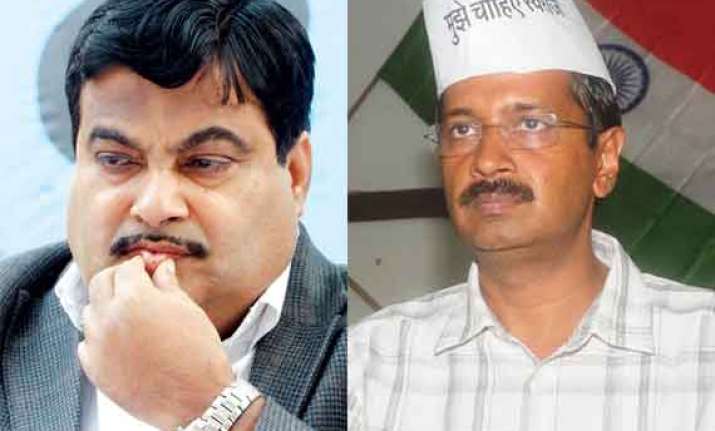 New Delhi: A Delhi court judge today requested Aam Aadmi Party chief Arvind Kejriwal and Union Road Transport Minister Nitin Gadkari to shake hands and end the defamation case, but the AAP leader refused to withdraw charges of corruption that he had leveled against Gadkari.
Metropolitan Magistrate Gomati Manocha told both Kejriwal and Gadkari: "Both of you are eminent persons. Please shake your hands and finish it here. Please use your engery in constructive work for the country."
Kejriwal replied: "I don't have any personal enmity (with Gadkari). I was only raising serious issues."
Nitin Gadkari said: "I don't want any written and formal apology (from Kejriwal). My only credential is my honesty. My reputation is my political strength.
If Prashant Bhushan (AAP leader and eminent lawyer) forms a committee, I am even ready for that.