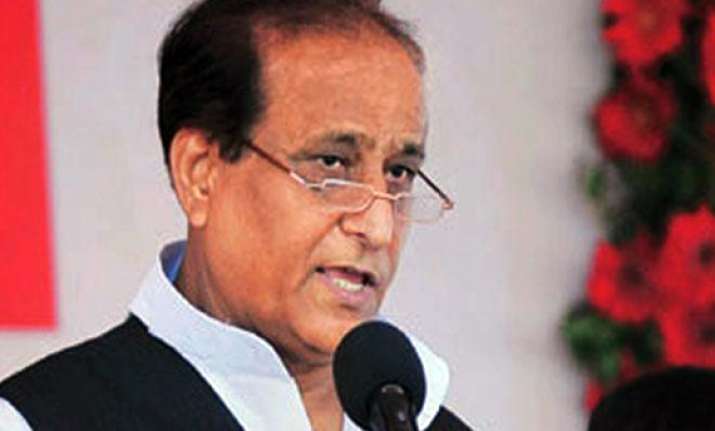 Bijnor (Uttar Pradesh): Uttar Pradesh's Minority Affairs Minister Mohd Azam Khan seems uncontrollable. He told a stunned gathering at Bijnor town that the untimely deaths of former prime minister Rajiv Gandhi and his brother Sanjay Gandhi were "acts of Allah".
The Election Commission banned all public meetings, speeches and campaigning for the Lok Sabha polls hours after the comment.
The senior minister in the Samajwadi Party government of Chief Minister Akhilesh Yadav said both Rahul Gandhi and Sanjay Gandhi had committed "serious crimes" and were "punished by Allah" and which is why they met brutal deaths.
Addressing an election rally in Bijnor Friday evening, Khan said while Sanjay Gandhi was responsible for mass and forcible sterlization during the emergency rule of his mother, former prime minister Indira Gandhi, he accused former prime minister Rajiv Gandhi of incurring the "wrath of gods" as he had presided over the opening of the Babri mosque to Hindus for prayers.
He also said Allah will never spare people who conduct themselves against humanity.