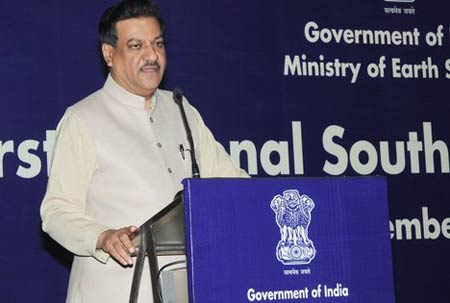 Mumbai, Nov 14 (PTI) The Adarsh Housing scam has left Maharashtra's image "sullied" and has given birth to an atmosphere of growing "disillusionment" and "cynicism" among common people, newly appointed Chief Minister Prithviraj Chavan has said."There is no doubt about that it has sullied Maharashtra's image," Chavan said.
"An atmosphere of disillusionment has crept in among the common people due to the happenings in the country. There is cynicism that nothing good will happen at the hands of politicians," he said in an interview.
An enquiry panel has been constituted and whose crime or mistake (it was) will come out later. But there is a perception, after all, politicians can't just say they are yet to be sentenced, the chief minister said."In politics, perception is important. If people are to trust you...it is about perception," he said.
Chavan said his efforts would be to provide an efficient administration. "Be it me or Ajit Pawar, we have to, through our personal behaviour, set an example for colleagues and bureaucracy."
"It is everyone's effort to pick up the best ministry, Chavan said. But it is also a fact that we pick up from amongst the legislators we have," he added. Besides, it is also important to strike a regional balance and achieve social justice (in ministry formation), he said.
So, although it is a noble aspirational feeling to form a ministry solely on basis of merit, it is not feasible in practise, Chavan said. "I have seen that some times, merit is sacrificed."
If those in administration have made mistakes, they should not be shielded, exemplary punishment is needed, he said, when asked about actions taken against the corrupt.
Chavan cited the action against top politicians in the aftermath of 26/11 terror attacks and said, "No one's crime was proven in court but there was a perception of dereliction of duty. So, the Congress president took a daring decision and some people who were most efficient had to leave, at least for some time."
The chief minister said he feels importance of small "individual-centric" regional parties would gradually decline."I feel that slowly, the small regional parties, those who are centred around an individual...their importance will gradually decline," Chavan told a TV channel."But one can't tell when this will happen. In the next elections or the ones after that. PTI