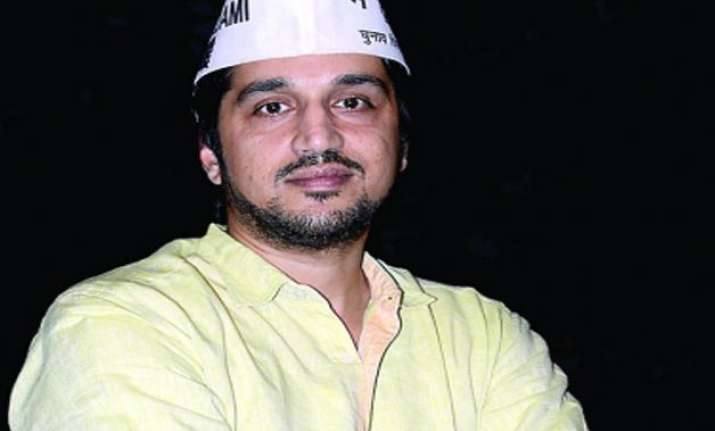 Panaji:  The AAP on Wednesday alleged that Defence Minister Manohar Parrikar, when he was Goa's chief minister, awarded a consultancy contract to the now tainted Louis Berger firm, despite having "specific information" about the corruption the US-based company was involved in.
The Aam Aadmi Party also questioned Chief Minister Laxmikant Parsekar's "clean chit" last week to Louis Berger, which has been accused of paying bribes to a minister from Goa and officials in 2010.
"If Parrikar knew about specific information about the Louis Berger corruption case as the opposition leader then as the chief minister, why did he not do anything about it? Does not the act of withholding information about a multi-crore corruption case amount to an act of corruption itself?" AAP leader Valmiki Naik told the media.
Naik was referring to a comment by Parrikar on July 19 where the defence minister hinted that two ministers were involved in the row and that the deal was struck at a bungalow in south Goa.
Top officials of Louis Berger have pleaded guilty to offering bribes to the tune of $3.9 million to secure contracts in Asian countries like India, Vietnam, Indonesia and Kuwait.
While the settlement announced by the US Justice Department did not identify the politicians and officials offered bribes, documents reveal that $976,630 was paid in bribes in 2009-10 to a Goa minister and other officials.
Former Goa chief minister Digambar Kamat and former public works department minister Churchill Alemao could also come into the ambit of the bribery investigation, informed sources said. Both Kamat and Alemao have denied involvement.
Louis Berger was part of a consortium that eventually won a contract to execute a multi-billion dollar water and sewerage project in Goa, funded by Japan International Co-Operation Agency.
Another technical consultancy project given to Louis Berger by the BJP-led coalition government in Goa in 2013 to help construct a greenfield airport at Mopa worth several million dollars is also under cloud now.
The AAP, which has demanded a Supreme Court-monitored Central Bureau of Investigation probe into the scandal, also trained its guns on Chief Minister Parsekar, who has said that Louis Berger was not corrupt but its officials were.
"On what basis is the chief minister saying this? How can he give certificates when a police probe is on?" Naik asked. Goa Police has named Louis Berger one of the accused in the FIR filed on Tuesday night. 
The other accused in the First Information Report were "some ministers".