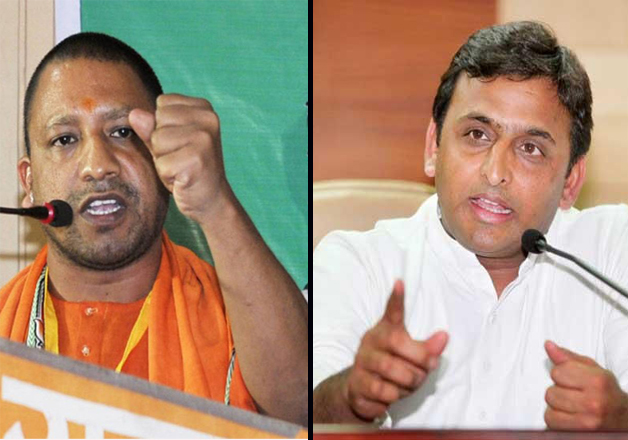 In the first Cabinet meet on Tuesday, the Yogi Adityanath-led Uttara Pradesh government waived off farm loans up to Rs 1 lakh. The move, costing Rs 30,279 crore, will benefit nearly 2.15 crore small and marginal farmers across the state.
Besides, the cabinet also decided to write off Rs 5,630 crore in non-performing assets (NPAs) of 700,000 farmers.
The decision also marks the fulfilment of BJP's poll promise to waive off the loans of all marginalised farmers across the state.
However, Samajwadi Party president and former Chief Minister Akhilesh Yadav was not quite impressed with the new government's move. 
Akhilesh said that the BJP had promised to completely waive off farmer loans but had instead betrayed the farmers in Uttar Pradesh. 
"A promise of complete loan waiver was made to the farmers. Millions of farmers were feeling cheated with the ceiling of Rs 1 lakh," tweeted Akhilesh. 
वादा पूर्ण क़र्ज़ माफ़ी का था, किसी सीमा का नहीं. एक लाख की सीमा से करोड़ों किसान ठगा सा महसूस कर रहे है. ये गरीब किसानों के साथ धोखा है.

— Akhilesh Yadav (@yadavakhilesh) April 4, 2017
Earlier in the day, the Congress hoped that the BJP government will waive off loans of farmers to the tune of Rs 92,000 crore. 
"The BJP has waived off loans of Rs 140,000 crore of big industrial houses and industrialists. Will it waive off loans of Rs 92,000 crore of UP farmers?" party leader Randeep Singh Surjewala had questioned. 
On the other hand, farmer leaders in Uttar Pradesh welcomed the state government's move to waive off loans but said the cap of Rs one lakh left them feeling cheated.
Farmers unions said the cap and limitation to crop loan would confine the benefit.
"We welcome the gesture and it will help many, but very few small farmers apply for crop loans, so it won't help all... Prime Minister Narendra Modi promised during elections to waive off the entire loan and not a fixed section," Dharmendra Singh from Bharatiya Kisan Union (BKU) told IANS.
Umesh Chandra Pandey, another farmer leader based in Sitapur, said that while small and marginalised farmers deserve help, the condition of big farmers in Uttar Pradesh is not very good either.
"We hope this government would think of others as well," Pandey told IANS.
The UP government's announcement of waiver of loans up to Rs 1 lakh for small farmers means that the farmers who were due to pay loans up to 1 lakh can consider themselves free of that burden. 
The Cabinet is also reported to have approved a proposal to buy every bit of wheat crop from farmers across the state. 
Besides, there were about 7 lakh other farmers who had taken loans which turned into non-performing assets ((NPAs). In order to bring them back into the mainstream, their outstanding dues of Rs 5,630 crore have also been written off.  
The first cabinet meeting presided over by Chief Minister Yogi Adityanath decided to float Kisan Rahat Bonds for raising Rs 36,359 crore required for waiving loans of small and marginal farmers who form 92.5 per cent of the total 2.30 crore farmers in the state.      
Yogi Adityanath also said that every farmer owning up to 5 acres of land is to be considered as small time farmers. Those owning land up to 2.5 acres would be categorised as marginalised farmers.