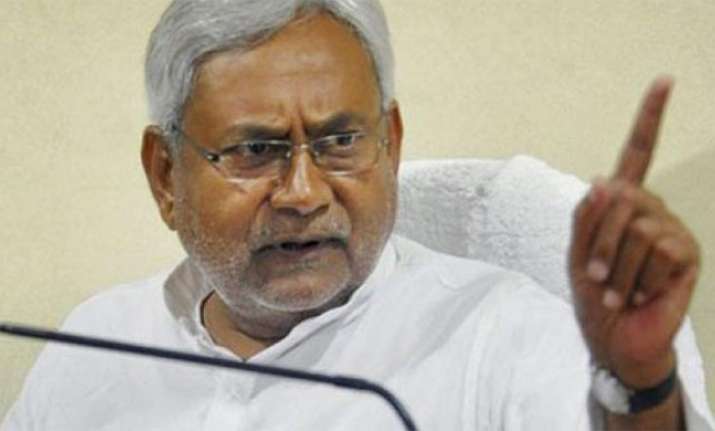 Chief Minister Nitish Kumar did some pep-talk today  for those in Bihar who are badly missing the liquor.
Advising them not to lose their hearts, Nitish Kumar suggested that juice, if taken with lights off, will feel as good as liquor.
""Such big positive change has come in, why ruin it for a peg or two? Turn off the lights and drink juice, you will feel it's the same," the Bihar Chief Minister said.

Nitish expressed satisfaction over his decision to implement prohibition in the state and said that it has given him a sense of fulfilment.
"The happiness and satisfaction that I achieved from banning alcohol was something I never achieved before," he said.
Nitish government enforced total prohibition in Bihar in April this year. The Bihar Chief Minister even requested the Prime Minister Narendra Modi  to get it implemented all across the country.
Meanwhile, the state government is trying to make the prohibition law even stricter in Bihar.
On Wednesday, Bihar Governor Ram Nath signed the 'Bihar Prohibition and Excise Bill 2016'  which empowers the state police to take all members of a family into custody if even a single bottle of liquor is recovered from their homes.
Not only that, every single section in the bill is non-bailable which means that only courts can grant bail to those booked under its provisions.