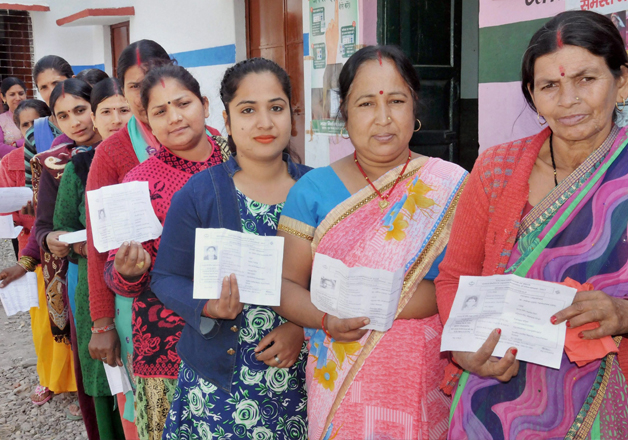 Uttarakhand registered a record 68 per cent peaceful polling in the single-phase assembly elections on Wednesday but many villages in the Garhwal and Kumaon hills drew attention where people choose to boycott the polls in order to 'teach politicians a lesson'.
According to a report in Times of India, polling percentage was almost as low as zero at several booths.
In Gangolihat constituency of Pithoragarh, over 600 villagers, who were demanding a road, refrained from voting. The scene was no different in Kweerijimia village of Dharchula. Till 3 pm, only four persons were seen exercising their franchise here.
The report said that over 16,000 people living in 24 villages of Nainital district boycotted the polls because they feel 'polls are the right time to highlight woes'.
Villagers have complaint that people living here are still deprived of basic amenities such as education, health centres and ration card. 
However, of the main seats, Nainital registered 70 per cent, Haridwar 70 per cent and Uttarkashi 73 per cent polling. 
Polling in 69 of the 70 seats in the hilly state was peaceful. According to the Election Commission, this was the highest polling in the state so far and also there were no complaints and no repolling ordered. Polling in Karnprayag was suspended after the death of BSP candidate Kuldip Singh Kanwasi in a road accident. Voting there will now be held on March 9.
Both men and women voters braved inclement weather at some places to vote in large numbers, officials said.
"Uttarakhand witnessed 68 per cent polling till 5 p.m., which is the highest for the state. The final tally will be higher and we guess it may touch 70 per cent," Deputy Election Commissioner Sandeep Saxena said in Delhi.
In the last 2012 assembly elections, the voting percentage was 66.17.
This was the fourth assembly polls in the hill state after it was carved out of Uttar Pradesh.