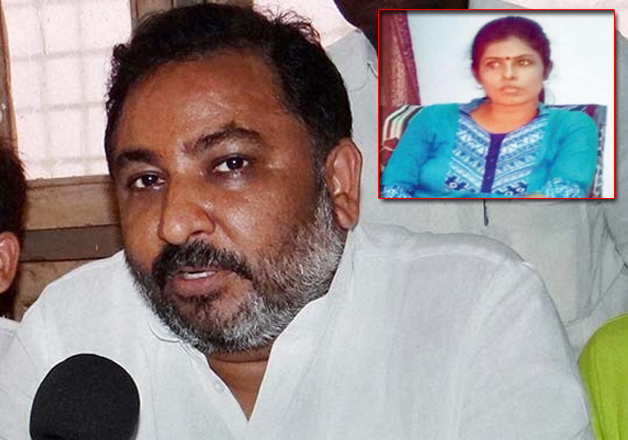 Swati Singh, wife of Dayashankar Singh, the former vice-president of Bharatiya Janata Party's UP unit who was expelled for his derogatory slur against Bahujan Samjwadi Party supremo Mayawati, has alleged that BSP workers have threatened to kill her and family members.
"My family is being threatened… they (BSP workers) called us and threatened to kill. Only I know under what circumstances my children are going to school and we are living here. Our life is in danger," she said.
Swati, a former lecturer at Lucknow University, said that the BSP workers are also using derogatory remarks against her and 12-year-old daughter.
"My daughter is unwell. They are abusing her. My daughter is traumatized. BSP people are publicly making statements saying 'unki patni, beti ko pesh karo'," she said.
"She is a minor and she is being mentally harassed. What crime has my daughter committed that BSP workers are abusing us," she added.
Swati has also filed an FIR against BSP chief Mayawati, Nasimuddin Siddiqui and others who spoke against her family at the Hazratganj police station,
"Mayawati is a senior leader… such kind of words doesn't suit her," she added.
When asked about Dayashankar's whereabouts, Swati said that she was not in touch with her husband.
She also expressed her unhappiness with the BJP's action.
"A person who has given his 25 years to a party, ignoring his personal life and family, is sidelined, sacked… this wasn't expected. I appeal to the people of country, especially women to support me in my fight. I will fight for my daughter," she said.
The development comes a day after the BSP protested in Lucknow demanding arrest of Dayashankar, who has now gone missing.
Dayashankar was sacked from all party posts after his derogatory remarks against Mayawati, sparking an uproar in Parliament and causing huge embarrassment to the party.
In Lucknow, the BSP filed a complaint against Singh under the SC/ST Act at the Hazratganj Kotwali and police later confirmed that an FIR was lodged.
Reports say that Dayashankar is in consultation with his lawyers in connection with FIR lodged against him over abusive remarks against Mayawati.
Yesterday, Mayawati said that it was good to note that the BJP expelled Dayashankar Singh after his offensive remark but demanded his immediate arrest.
"People from weaker sections of society respect me a lot, they treat me as a Devi (goddess). And if you say bad things about their goddess they will feel bad and will certainly protest. It is good that the BJP took action against its leader and expelled him from the party, but it would have been better if the BJP had also filed an FIR against him," Mayawati told reporters outside the Parliament.