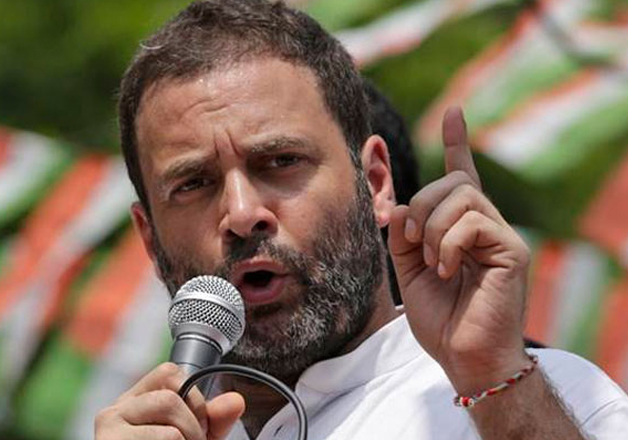 Congress vice-president Rahul Gandhi today sought to know from Prime Minister Narendra Modi the amount of black money recovered after the November 8 decision of demonetisation.
"Fifty days (post demonetisation) have been completed, Modiji please answer these five questions to the nation," Rahul tweeted a picture with the questions.
In one of the questions, he asked the Prime Minister to reveal the amount of black money recovered post demonetisation.
The Congress leader also sought to know the economic loss to the nation and number of jobs lost due to the central government's move to demonetise high value currency notes.
"How many people died due to demonetisation and has the compensation been paid?" he said.
"Who all deposited more than 25 lakhs in bank accounts in six months preceding November 8," he asked.
मोदीजी 50 दिन पूरे हुए,अब इन 5 सवालों के जवाब तो देश को दीजिये pic.twitter.com/u1vvc7zhpQ

— Office of RG (@OfficeOfRG) December 30, 2016
He also asked the Prime Minister to answer who all had he consulted on the move.
"Why were experts, economists and RBI not consulted (on demonetisation)," he said.
The Congress has been criticising the demonetisation move ever since it was launched. The party had even not allowed the Parliament to transact any business in the Winter Session.
It is worth mentioning here that while almost all opposition parties except the JD(U) have criticised the demonetisation move, they have not come under one umbrella.