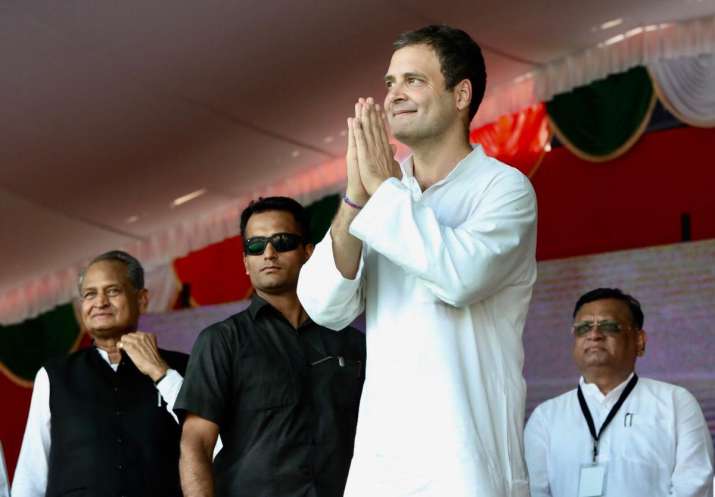 Over Rafale deal, a Congress party delegation will meet Comptroller and Auditor General (CAG) on Thursday at 12 pm here in the national capital, reported news agency ANI on Wednesday.
Meanwhile, a day after he met Congress president Rahul Gandhi in Wardha, BJP MLA Ashish Deshmukh on Wednesday resigned from the Maharashtra Assembly, citing alleged corruption in the Rafale deal as the reason.
Deshmukh had on Tuesday announced his decision to quit as MLA and submitted his resignation to the Assembly Speaker on Wednesday.
Deshmukh, who represented the Katol constituency in the Vidrabha region, is likely to join the Congress which he had quit before the assembly polls four years ago, sources close to him said.
In a statement issued Wednesday evening, Deshmukh said schemes such as Make in India, Magnetic Maharashtra (the BJP-led state government's investment summit) and Skill India "showed no results on the ground".
"Also, there is mega corruption in the Rafale deal," he alleged.
On his meeting with Rahul Gandhi Tuesday, Deshmukh said, "Youths have a lot of expectations from him."
Deshmukh said BJP leaders had reneged on the promise of creating a separate state of Vidarbha.
"When I launched a hunger strike for creation of Vidarbha in 2013, BJP leaders Nitin Gadkari, Devendra Fadnavis and Vinod Tawde assured me of carving out a separate state once the BJP came to power. They did not keep the promise and did nothing for betterment of Vidarbha," he said.
A BJP leader said Deshmukh's resignation may not be accepted immediately as the party wants to avoid a by-poll to the seat ahead of the Winter Session of the state legislature starting next month.
On Wednesday, in another related but different development, Congress MP Shashi Tharoor said the Rafale issue is 20 times bigger than the Bofors issue but the media is "not giving any importance like before".
He said the media in the late 1980s continuously pursued the Bofors issue and it essentially tarnished the image of then prime minister Rajiv Gandhi and led to the Congress' defeat in the election of 1989.
Tharoor said, "In the 1980s, there was not a single day the media did not chase the Bofors issue. Day after day, investigative reporters were sent around the world to find out what happened."
"Today, we have a scam that is 20 times as big in terms of money involved - that is the Rafale scam. Do you see the media giving any importance like before...Not at all," he said