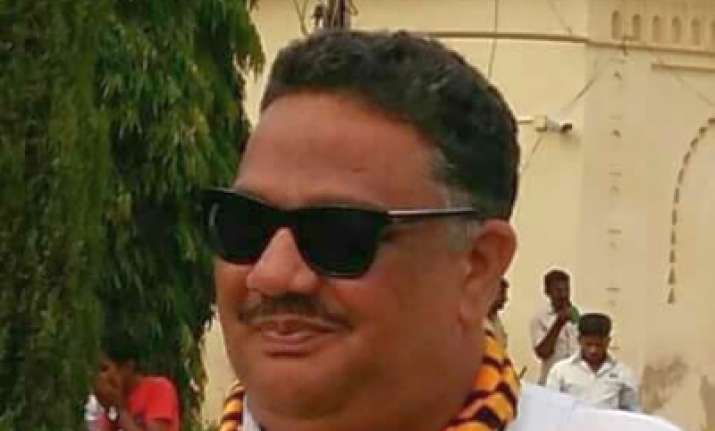 The Bharatiya Janata Party (BJP) today demanded the resignation of the Karnataka minister Tanvir Sait in the state Assembly for allegedly looking at sleazy pictures on his mobile phone at a public function recently.
Chief Minister Siddaramaiah, however,  ruled out Sait's resignation and charged the BJP with targeting him on a "non-issue" as he belonged to a minority community.
Terming the Chief Minister's response as "arrogant" and "adamant", BJP continued with its protest shouting slogans against the government and Sait.
As chaos continued, Speaker K B Koliwad adjourned the House sine die. The 10-day winter session of the legislature was to end today.
When the House met, BJP members continued their protest from the Well, shouting slogans demanding Sait's resignation.
Sait, Minister for Primary and Secondary Education, had on November 10 stirred a controversy after video footage emerged showing him purportedly watching pictures of skimpily clad girls on his mobile on dais at a public function to mark 'Tipu Jayanti' celebrations in Raichur district.
Opposition BJP Leader Jagadish Shettar said, "We have been demanding resignation of Education Minister for watching sleazy pictures at a public function. Does this government have morality? They are trying to protect him."
Responding to the charge, Siddaramaih said BJP was an expert in creating controversy and "now they are making controversy out of nothing. There is no truth in it."
Calling Sait "innocent", he said BJP didn't have any morality to demand his resignation. "There is no question of resignation. Demanding his resignation is only a political gimmick," he added.
Hitting back, Shettar said the Chief Minister was trying to support immorality.
Siddaramaiah said though he was convinced that there was no wrongdoing on Sait's part, he has asked for CID's Cyber Crime branch to probe the issue and would take further action once he got the report.
Not convinced, BJP continued its protest, following which the Speaker adjourned the House for ten minutes.
When the House resumed, the situation continued to be chaotic with BJP members protesting in the well.
The Speaker after transacting some business adjourned the House sine die.