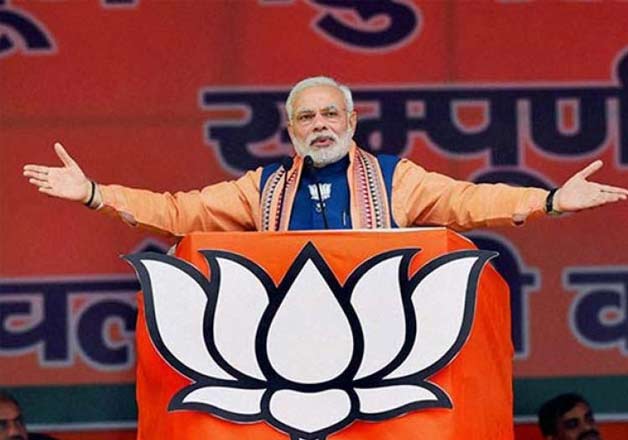 Prime Minister Narendra Modi will address the BJP's 'parivartan rally' in Moradabad today. This is his third rally in Moradabad after party's massive victory in the Lok Sabha elections in 2014.
Party has claimed that over 3 lakh people are expected to take part in today's rally. BJP state party chief Keshav Prasad Maurya, party state in-charge Om Mathur and union minister Sanjeev Balyan will take part in the rally.
Foolproof security arrangements have been put in place in the city, senior superintendent of police (SSP), Moradabad, Dinesh Chandra Dubey, said.
"Police personnel, including 10 superintendents of police, 21 additional superintendents of police, 32 deputy superintendents of police, will be present at the rally ground. Besides, eight compartments of PAC and paramilitary forces each will be deployed here," Dubey said.
"At least 15 CCTV cameras have been installed while anti-bomb squad will remain there. We have made full-proved security arrangements," Dubey added.
The entire city is laid with posters and banners for the Parivartan Rally of PM Narendra Modi. 
The BJP, which is out of power in the state for 14 years now, is keen to return to power as it knows very well that next year's assembly polls will set the political stage for the 2019 Lok Sabha.