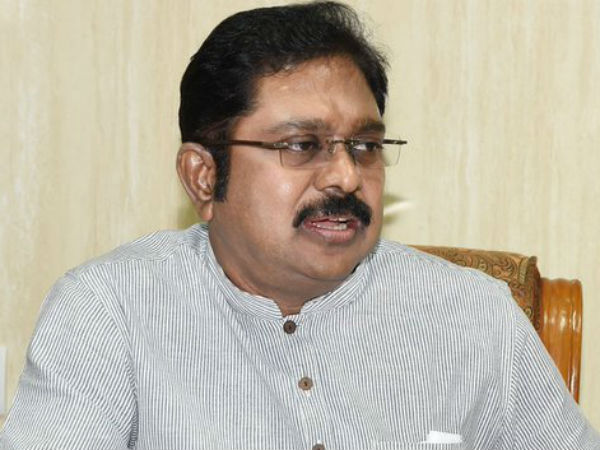 Calling O Panneerselvam his elder brother, Deputy general secretary of the ruling AIADMK (Amma) faction TTV Dhinakaran has expressed the hope that the former Tamil Nadu Chief Minister will return to his faction soon.
Talking to The Hindu, Dhinakaran expressed the hope that Panneerselvam will reconsider his stand over unification of the two factions and asserted that 90 per cent of the party and its functionaries were with his function. 
"I am sure he will reverse his stand and come back soon. I have high regards for annan (elder brother) OPS and he is my good friend too. I am sure he will come back soon. 90% of the party and its functionaries are with us," Dhinakaran told The Hindu.
Dhinakaran's statement came a day after Panneerselvam dissolved the seven-member committee that was formed to hold merger talks with rival AIADMK faction led by Tamil Nadu CM Edappadi K. Palaniswami. 
Dhinakaran's olive branch to O Panneerselvam is significant given the fact that he is credited with identifying Panneerselvam and promoting him in the AIADMK.
Dhinakaran said that he had stepped aside because as some party leaders suggested  that his continuance in the AIADMK would not augur well for the merger.
He further said that since things are not moving smoothly in the direction of unification of the two groups, it's his responsibility now to close it.
"Things have only got worse … it is my responsibility now to make sure that the factions unite. I met party general secretary Sasikala in Bengaluru (central prison) on June 4 and said that I would actively work for the merger after 60 days. She agreed with my view," Dhinakaran said.