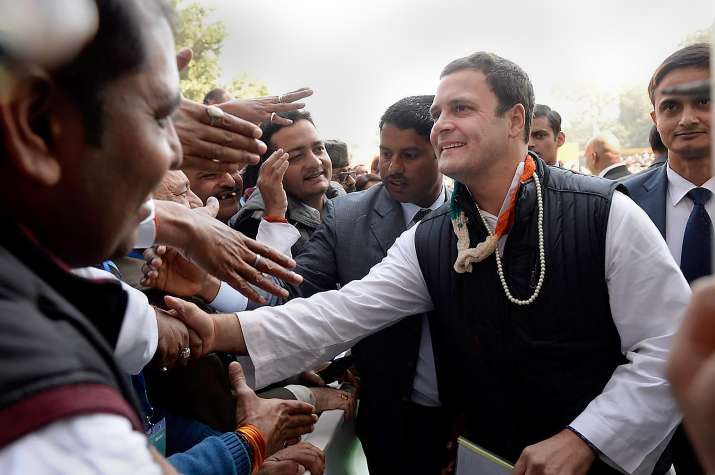 Crowned, felicitated and ready to rule - Congress president Rahul Gandhi on Sunday invited party MPs, office bearers, PCC leaders and Congress Legislative Party leaders for dinner in Delhi. 
Gandhi, who took over the party reins in midst of high-octane assembly elections in Gujarat and Himachal on Saturday, is looking to put the house in order from day 1. 
Although he is 47-years-old but his takeover of the party is being viewed as a generational shift, which will attract youths of India. 
Congress leader P Chidambaram on Saturday said that youths will respond to new party president Rahul Gandhi's call for an "alternative narrative" based on equal opportunity and jobs for the youth in the country.
Referring to Rahul Gandhi's inaugural speech as the Congress chief during the day, Chidambaram said his party's idea of the nation is different from that of the Bharatiya Janata Party.
"Rahul Gandhi's inaugural speech laid down the contours of an alternative narrative that the Congress will put forward to the people," Chidambaram tweeted.
"The Congress will build an alternative narrative based on fairness, equal opportunity, jobs for the youth, and lifting 250 million people out of poverty.
"Our recall of India's history is different from the BJP's. Our idea of India is different from the BJP's. Rahul Gandhi called upon India's youths to defend our idea of India, and I am sure that the young will respond," he added.
Rahul Gandhi on Saturday replaced his mother Sonia Gandhi as Congress party's new president and launched a sharp attack on Prime Minister Narendra Modi, accusing him of "taking us back to the medieval times".