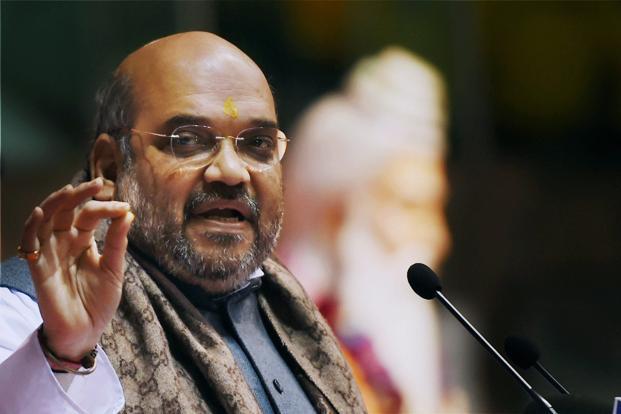 Bharatiya Janata Party (BJP) president Amit Shah on Wednesday came out all guns blazing at Congress president Rahul Gandhi and said the "nation's IQ is higher than yours". 
Responding to a tweet by Gandhi targeting Union Finance Minister Arun Jaitley over Rafale deal, the BJP president accused the Gandhi scion of spreading lies.
"Why wait 24 hours when you already have your JPC-Jhoothi Party Congress. Your lies to fool the nation are self-evident when Rafale price you quote vary in Delhi, Karnataka, Raipur, Hyderabad, Jaipur & Parliament. But the nation's IQ is higher than yours!" tweeted Shah.
Congress president had tweeted, "Mr. Jaitley, thanks for bringing the nation's attention back to the GREAT #RAFALE ROBBERY! How about a Joint Parliamentary Committee to sort it out? Problem is, your Supreme Leader is protecting his friend, so this may be inconvenient. Do check & revert in 24 hrs. We're waiting!"
Earlier on Wednesday, Jaitley had said that Gandhi had converted the Rafale issue into a non-serious debate.
WATCH VIDEO:Aaj Ki Baat with Rajat Sharma | August 29, 2018