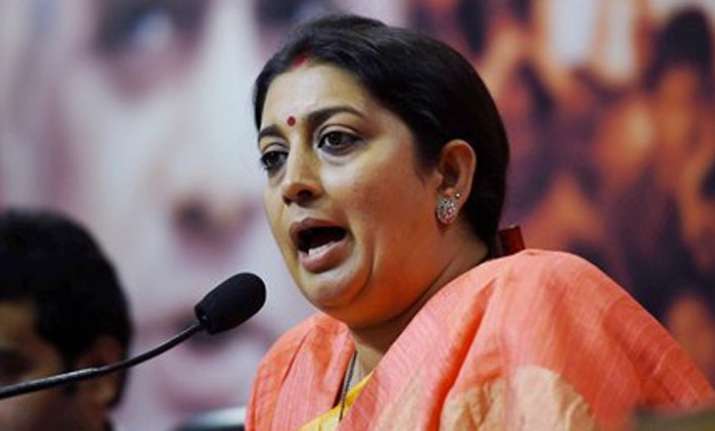 India TV's Political Mega Conclave 'Samvaad' is being held in New Delhi today. The conclave coincides with the completion of three years of the Narendra Modi led Government in office. With ministers and opposition leaders engaging in debate analysing the government's performance, we bring to you some interesting, informative highlights from the debate. 
Dr Mahesh Sharma: India has improved its ranking in tourism sector by 25 places since last three years. This is for the first time in the history of independent India when the country has cumulatively improved its ranking.
Vijay Goel: Teen saal, bemisaal (three years of Modi government has been tremendous). Modi ji has created a trust in the country among the people. Even during demonetisation, Modi's popularity did not diminish.
Mukhtar Abbas Naqvi: We are strongly avenging the killings of jawans. We will bring a strong Lokpal soon.
Ravi Shankar Prasad:  Women leaders like Mayawati, Mamata, Sonia, Priyanka did not speak against triple talaq
RS Prasad: I do not want to do politics on this issue, triple talaq is a social evil
J&K Dy CM Dr Nirmal Singh: Modi has spread the message of peace, we tried to talk. We cannot bow down to terrorists and separatists.
Subramanian Swamy on shifting Ram Temple deadline: Even Gandhiji promised freedom within a year in 1930, it took 17 yrs.
MIM Chief Asaduddin Owaisi: Narendra Modi keeping Swamy Busy with Ram Temple to stop him from bothering BJP.
Raj Babbar: Modi a 'fantasy hero', our focus is on defeating BJP's ideology. Full story
​Smriti Irani: Rahul Gandhi's office was set up on hospital land, authorities had to intervene and remove. Full story
Nitin Gadkari: We are building 23 km road daily, we managed to build 16800 km roads in the last one year. We have taken quick decisions
Nitin Gadkari: We are running 7 star and 5 star cruise on River Ganga
Nitin Gadkari: I never lie, if I lie, punish me. Revenue has grown from 14 lakh to 40 lakh from 2014 to 2017.
Nitin Gadkari: Demonetisation and GST were big decisions taken by Modi government. For poor sanitation in Delhi, you can't blame Modiji. MCD should answer, but how Modiji is responsible? Asks the BJP leader.
Rajnath Singh: Terrorism is a state policy in Pakistan, they cannot even differentiate between freedom fighters and terrorists.
Rajnath Singh: We have promised Rs 90,000 crore package to Kashmir, when 50-60% is spent we will release all fund
Amit Shah: We have created a roadmap to double the income of farmers by 2022.
India TV Samvaad is a mega conclave where we bring the views of top politicians on the burning issues of the country before the people and question them on it. See full coverage here. 
Photo galleries
Harsimrat Kaur Badal, Mahesh Sharma, Anupriya Patel, Vijay Goel on Modi Govt's 3 yrs
Mukhtar Abbas Naqvi, Naresh Aggrawal & Sudheendra Bhadoria recount govt's journey so far
Raj Babbar, KC Tyagi And Rajeev Pratap Rudy Talk About Modi Govt's Report Card
Swamy, Owaisi And Pramod Tiwary Debate On Ram Mandir