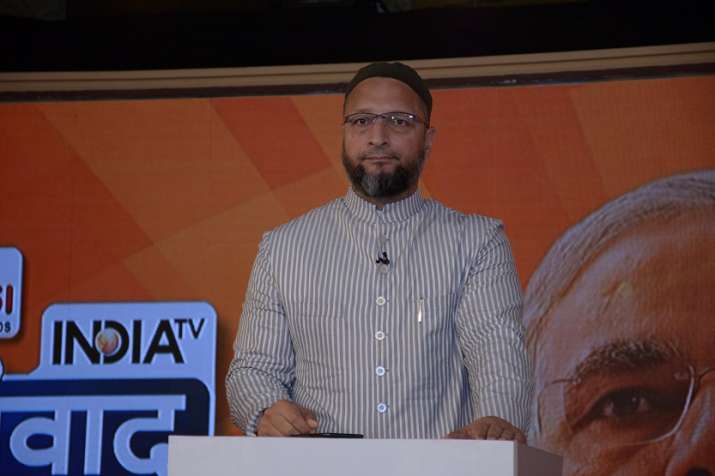 AIMIM leader Asaduddin Owaisi today said that Prime Minister Narendra Modi was 'using' his party colleague Subramanian Swamy to keep him away from raising issues that may land the government in 'trouble'.
Participating in a panel discussion on India TV's 'Samvaad' conclave, Owaisi asked Swamy from getting 'used' by his party bigwigs.
He said that Swamy was not given any ministerial berth by the Prime Minister in order to keep him busy in other things.
"Modiji has not offered Swamy any ministry, thus keeping him busy otherwise he will run behind the PM," Owaisi said.
"Stop getting used Swamyji," Owaisi advised the Rajya Sabha MP.
Swamy and Owaisi were part of a debate on whether the issue of Ram temple had become a political compulsion for the BJP. 
Addressing the gathering, Swamy today revealed 'plan b' to construct the Ram Temple at the disputed site in Ayodhya in case the Supreme Court delivers verdict favouring minorities. 
"Ram Temple will come up only after SC's judgement. I will move to the court again in July. I am hopeful of a daily hearing and by December the verdict will be out," he said.
"If the verdict goes against us, we can bring a bill in the Parliament just like the Congress had done in Shah Bano case. Next year, we will get majority in the Rajya Sabha as well, we can pass a law," Swamy added.
"We can overturn the Supreme Court verdict if it goes against us. I am confident that we will win," Swamy replied to a question from audience.